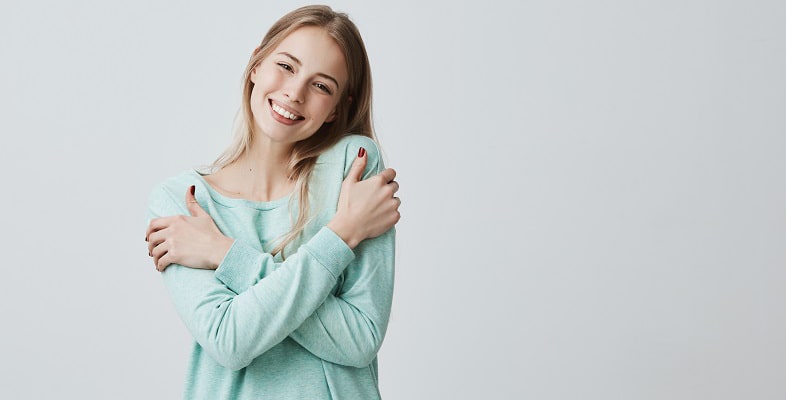 Breast augmentation is one of the most common procedures performed by plastic surgeons today. It is also the most common procedure performed for young women.
In our practice, it is the procedure that delivers the most immediate changes and has the happiest overall patients.
Things to Remember Before Breast Augmentation
It is essential to consider several things when undergoing plastic surgery.
Find the Right Plastic Surgeon
It is of utmost importance that you find a board-certified plastic surgeon to perform your breast augmentation surgery. Here are some of the qualities you should look for in a plastic surgeon:
A Board-Certified Plastic Surgeon
You need to make sure that you have a board-certified plastic surgeon who is distinctly different from a "cosmetic surgeon." A plastic surgeon is trained for anywhere from 5 – 7 years and has specific cosmetic and reconstructive surgery training. However, a cosmetic surgeon can be anyone who has any form of any surgical training and then has a weekend course on a plastic surgery procedure. This is far different from six years of dedicated surgical training and dealing with complications and revision procedures.
Have Hospital Privileges
Make sure that your doctor has hospital privileges to admit a patient to the hospital if needed. Hospitals are much more thorough in determining who should be performing specific operations. Doctors who aren't adequately trained frequently won't have hospital privileges for that procedure in a hospital.
Fits Your Aesthetic Goals
It is vital to interview several surgeons to find the one that best fits your aesthetic goals. Different doctors frequently produce different results. Thus, it is essential to see a doctor who has results that you would be happy with. This can easily be determined by looking at photographs during your consultation.
Determine the Technique & Type of Implants
Once you have found your doctor, it is essential to determine the technique, type, and implant size you want.
Incisions can be placed in different areas, such as:
Few surgeons use the belly button approach as this operation can only use saline implants and has the highest incidence of complications and revisions.
For most patients, silicone implants placed under the muscle are the best and most natural results. The implants are covered by the patient's soft tissues and muscles to keep the implants well hidden.
Implants range not only in volume or cup size (CCs) but also from low to ultra-high profiles, which allow for considerable flexibility in producing the look you prefer.
The key is communicating with your doctor about your goals. Frequently, we find that goal photographs are beneficial in this process. You should review these photos with your doctor to make sure that your expectations are reasonable.
Check the Reviews & Gallery
Do your homework and check reviews, before and after images from your doctor to help you make an informed decision.
Testimonial
"After researching consulting many doctors in three different states I opted to go with Dr Marin because he was the only doctor that not only offered his professional opinions but truly considered my personal concerns expectations He knows what hes doing he truly cares about his patients I..."
"I cant say enough amazing things about Dr Marin and his incredible staff I had a consultation at a different place a year prior and thought it went well until I met Dr Marin and was completely blown away They care so much and I felt so comfortable and confident There is no other place I will e..."
"I could not be more pleased with not only my results but Dr Marin and his whole staff My overall experience has been amazing I would do it all over again My only regret is not having had the courage to do it sooner I spent a year pondering on whether or not plastic surgery was for me A whole y..."
"Doctor Marin and his staff have been outstanding They have been excellent throughout my initial consultation surgery and post op I can not express how grateful I am to Dr Marin His surgical skills have changed my life Im 2 weeks post op already my results are incredible I had severe deformit..."
"Dr Marin and his staff were absolutely amazing A lot to be said about a doctor and staff that take the extra time to make you feel like more than just a number Dr Marin himself is a very well educated man that is an expert in every service he has to offer It is very evident that he does not cut..."
"Dr Marin is the BEST of the BEST After doing months and months of online research I came across his countless 5 Star reviews and photos of his impeccable work and I knew I had to schedule a consultation right away Dr Marin was my first consult and I knew immediately after leaving his office that..."
"It is honestly a challenge to put into words how amazing Dr Marin and his staff are I would not have gone through with this if I had a different Doctor and to say it changed my life is an understatement Im a new person"
"I have always dreamed of having breast augmentation done When I began my search for the perfect doctor to perform my surgery I took it very seriously As a mom of young children and a nurse I wanted to ensure I was in the best hands After my consultation with Dr Marin I knew he was the one ..."
"Dr Marin is a true artist when it comes to the detail in his work My breast augmentation was a great experience with the dedicated attention Ive received from himself and staff My post Opt appointments are great and the process all together is smooth and efficient I definitely recommend his cr..."
"Dr Marin and his entire team are amazing I was in desperate need of a breast augmentation revision and scoured through dozens of doctors before coming across Dr Marins website As soon as I had my consultation I knew I needed to look no further From the incredibly friendly and helpful staff ..."
Once you have done that and feel comfortable – go for it! Most of our patients only regret not doing the procedure sooner. Best of luck!
Here's a clip of my interview with the Fox 5 Morning News team, where I discussed the Top 5 Myths of Breast Augmentation surgery. This can help you make a more informed decision in getting breast surgery.
*The content in this blog is developed to spread the awareness towards plastic surgery. Our blog is not intended to serve as a replacement for an actual in-office consultation with Dr. Marin. As such, the information within this blog reflects the unique cases of our individual patients.