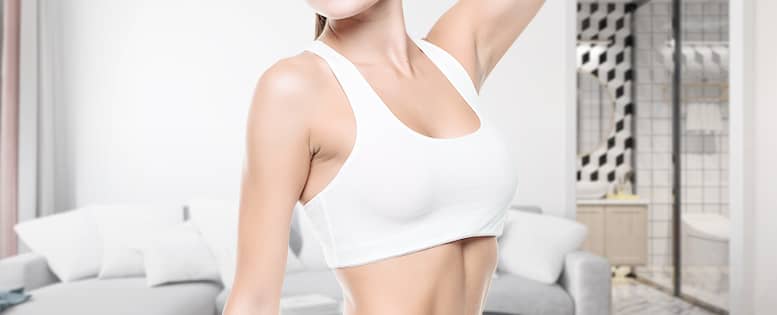 Breast lift surgery is the best way to restore your breast's youthful appearance! Also known as a 'Mastopexy,' the procedure removes excess breast skin and tissue to produce a more youthful shape and contour.
Dr. Vincent Marin of Marin Aesthetics is among the best board-certified plastic surgeons in San Diego, California. As a member of the American Board of Plastic Surgery, Dr. Marin has worked with hundreds of patients worldwide to craft beautiful breast lift results.
Cost & Financing
Typically, a breast lift in San Diego costs between $4,000 and $12,000, depending upon the lift that needs to be performed. The final costs are determined by anesthesia use, location of the procedure, and choice of implants, in the event you decide to include them in your breast lift surgery.
Because the procedure is generally considered cosmetic, most insurance providers will not cover the costs. Our practice accepts all major credit cards, personal checks, and cash.
We also offer specialized financial plans to meet patient needs. An exact quote will be given during your consultation based on Dr. Marin's assessment.
Breast Lift Techniques
You may undergo a breast lift alongside a breast augmentation or breast reduction surgery. This allows your nipple to be placed in an optimal position to give the perkiest and most natural shape.
Incisions
Crescent Lift
For women who have a very subtle droop to the breast, a small crescent of skin above the areola can be removed to elevate the nipple. The incision is no larger than what would be used for a standard breast augmentation and is very well tolerated.
Peri-Areolar Lift
Also termed as a 'concentric mastopexy' or "Benelli Lift," it is designed to elevate the nipples, reduce their size, and limit the breast's scarring. Scarring is confined to the area around the areola. This is also used for women with larger than ideal areolas who want an areolar reduction.
Circumvertical "Lollipop" Lift
This technique incorporates a vertical component to the lift for more extensive breast ptosis (droop). Although the lollipop-shaped scar is somewhat longer, this lift limits the amount of scarring along the occasionally visible breast crease. This is one of the most powerful, versatile, and effective breast lifting techniques.
Standard Breast Lift
A traditional mastopexy is the most powerful lifting and reducing technique available and is commonly reserved for breasts with the most significant droop. Despite the resulting anchor-shaped scar, the standard mastopexy provides for any lift's most dramatic cosmetic improvements.
Breast Lift with Implants
Any extra skin and loss of volume in the breast tissue can be corrected with breast implants. Expandable saline implants are often used alongside the crescent lift technique, as they share the same incision points. This greatly speeds up recovery time.
Before & During Breast Lift Surgery
Anesthesia
Dr. Marin likes to use general anesthesia when performing a breast lift. While local anesthesia may be an option, it is important to ensure you remain pain-free and comfortable throughout the surgery.
Your Team
Dr. Vincent Marin will be leading a team consisting of a licensed registered nurse, an experienced scrub tech, and a leading La Jolla board-certified anesthesiologist from the Scripps Memorial medical team.
Surgery
In general, a breast lift procedure lasts for 2 – 4hours. Dr. Marin will trim away tissue to reshape, tighten, and lift your breasts and nipples. Once your final desired contour is achieved, the incisions are closed. Small drainage tubes may be placed near your incision sites to help remove excess blood or fluid. Breast lifts are an outpatient procedure, and you may return home once cleared by Dr. Marin.
WHAT TO EXPECT FOR YOUR
BREAST LIFT
RISKS
Infection, asymmetry, implant failure, capsular contracture, incomplete correction
FINAL APPEARANCE
2 – 3 months for implants to completely descend into the final position
ANESTHESIA
General or local with sedation
RECOVERY
More strenuous activity: 3 – 6 weeks
DURATION OF RESULTS
Results depend on skin elasticity and quality. Possible implant replacement only entails a minor procedure.
SIDE EFFECTS
Temporary swelling, mild bruising, and some pain.

Recovery & Scars
Final results from breast lift surgery will typically within 3 months. Dr. Marin will recommend having a friend or family member assist you for the first 2 days after your surgery. As your body heals, it is important to:
Use unscented antibacterial soap
Keep your incisions away from sun exposure or UV light
Avoid irritating the area with alcohol or hydrogen peroxide
Avoid touching the surgical dressing to limit wound exposure
Avoid sleeping on your stomach
Avoid straining your upper extremities
Avoid smoking and drinking alcohol for a month after your breast lift
Avoid bending, heavy lifting, or any activity that may put pressure on your chest for 1 week
Testimonial
"After researching consulting many doctors in three different states I opted to go with Dr Marin because he was the only doctor that not only offered his professional opinions but truly considered my personal concerns expectations He knows what hes doing he truly cares about his patients I..."
"I cant say enough amazing things about Dr Marin and his incredible staff I had a consultation at a different place a year prior and thought it went well until I met Dr Marin and was completely blown away They care so much and I felt so comfortable and confident There is no other place I will e..."
"I could not be more pleased with not only my results but Dr Marin and his whole staff My overall experience has been amazing I would do it all over again My only regret is not having had the courage to do it sooner I spent a year pondering on whether or not plastic surgery was for me A whole y..."
"Doctor Marin and his staff have been outstanding They have been excellent throughout my initial consultation surgery and post op I can not express how grateful I am to Dr Marin His surgical skills have changed my life Im 2 weeks post op already my results are incredible I had severe deformit..."
"Dr Marin and his staff were absolutely amazing A lot to be said about a doctor and staff that take the extra time to make you feel like more than just a number Dr Marin himself is a very well educated man that is an expert in every service he has to offer It is very evident that he does not cut..."
Ideal Candidates for Mastopexy
The best candidates for a breast lift procedure have:
Sagging breasts that lost their shape and volume
Elongated or pendulous breasts
Nipples which fall below the breast crease
Large areolas
Asymmetrical breasts
Nipples and areolas pointing downward
Your New Look After Breast Lift
If you maintain a stable weight and a healthy lifestyle after your procedure, you can experience many years to come with a firm and youthful breast shape and appearance after a breast lift surgery. Schedule a consultation with Dr. Marin now to achieve the body you have always desired!
Request Your Consultation
To learn more, you can schedule an appointment online, or you can call 858-638-9800
*The images and content provided on this website are developed to educate the public on the procedures offered at Marin Aesthetics. Individual results vary per patient. To assess your candidacy per procedure, we strongly recommend scheduling a formal consultation with board-certified plastic surgeon, Dr. Vincent Marin.