"I feel good," she said about her post-baby body. "But, then sometimes I feel like not, you know? [When] your skin is stretched out."
Rapper and recent mom, Cardi B went public about her recent plastic surgery. She seemed to have undergone a breast augmentation with liposuction to the waist, combined with abdominal etching or highlighting. This combination of breast and body procedures is commonly termed as a "Mommy Makeover" procedure.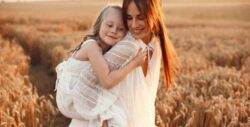 Interested in Mommy Makeover?
Marin Aesthetics offer Mommy Makeover to women who want to restore their pre-pregnancy body.
Cardi B Plastic Surgery: What Procedures Did She Get?
Acknowledging the rapper's figure, it is likely that she also underwent a Brazilian Butt Lift (BBL) surgery where the fat that is taken from the liposuction was transferred to her butt for increased volume. Not that she needed it!
Post-baby changes to the body often leave women with extra skin on the breasts and abdomen. Despite her lack of formally acknowledging this as one of her surgeries, it is possible that she also underwent a breast lift and a mini tummy tuck type of procedure at the same time. However, this surgery is designed to be tailored to the individual. It is possible that she did not need lifting or skin tightening – but this is uncommon for most women post-baby.
What Cardi B Did Wrong
It appears that the rapper did not dedicate enough time to her recovery before returning to the stage. The combination of procedures that she underwent can be extremely stressful on a patient's body and, thus, requires a significant post-op recovery.
Patients are generally instructed to dedicate at least 10-14 days to their immediate recovery, and then still commit an additional month before they are released to activities in an unrestricted manner.
Cardi B apparently returned to performing prior to the completion of her recovery, suffering the effects of lack of energy as she shouted to the crowd "I shouldn't really be performing because moving too much is gonna f**k up my lipo. But bitch I'm still gonna get my motherf**king money back, let's go!"
View this post on Instagram
This is clearly what we, as plastic surgeons, don't want with respect to post-op recovery and patient compliance.
Despite Cardi B's wealth and ability to afford revisionary surgery, it is not safe to undergo additional and unnecessary procedures, just because you don't want to listen to your doctor.
Her seeming arrogance to the severity of this inappropriate activity could easily cost her both her immediate results as well as her long term health. Revision surgeries and additional scarring can make subsequent operations very difficult to perform and forever alter her results. Also, she will NOT be getting her money back since she is likely the reason for any post-operative complications.
A Lesson Learned
It does seem that the rapper has finally learned her lesson. Shortly after making her post-operative return to the stage, Cardi B was forced to withdraw from the 92Q Spring Bling Memorial Day Festival due to concerns from the volume of surgeries she had recently undergone.
According to a statement from a representative, "Cardi was overzealous in getting back to work; she didn't take the time necessary to recover from her surgery fully. Her strenuous schedule has taken a toll on her body, and she has been given strict doctor's orders to pull out of the rest of her performances in May."
In short, Cardi B, despite her wealth and fame, has set an awful example to the public of what should be done in the post-op recovery period. Because of this, the rapper has sworn off plastic surgery for good, in favor of a healthy and physical lifestyle.
If you are considering a "mommy makeover" surgery or plastic surgery in general, make sure to do your homework and find a board-certified plastic surgeon who is a well-trained expert in the procedure you are considering, and listen to their instructions.
Don't be like Cardi B and decide that you know better than the experts.
*The content in this blog is developed to spread the awareness towards plastic surgery. Our blog is not intended to serve as a replacement for an actual in-office consultation with Dr. Marin. As such, the information within this blog reflects the unique cases of our individual patients.