MarinAesthetics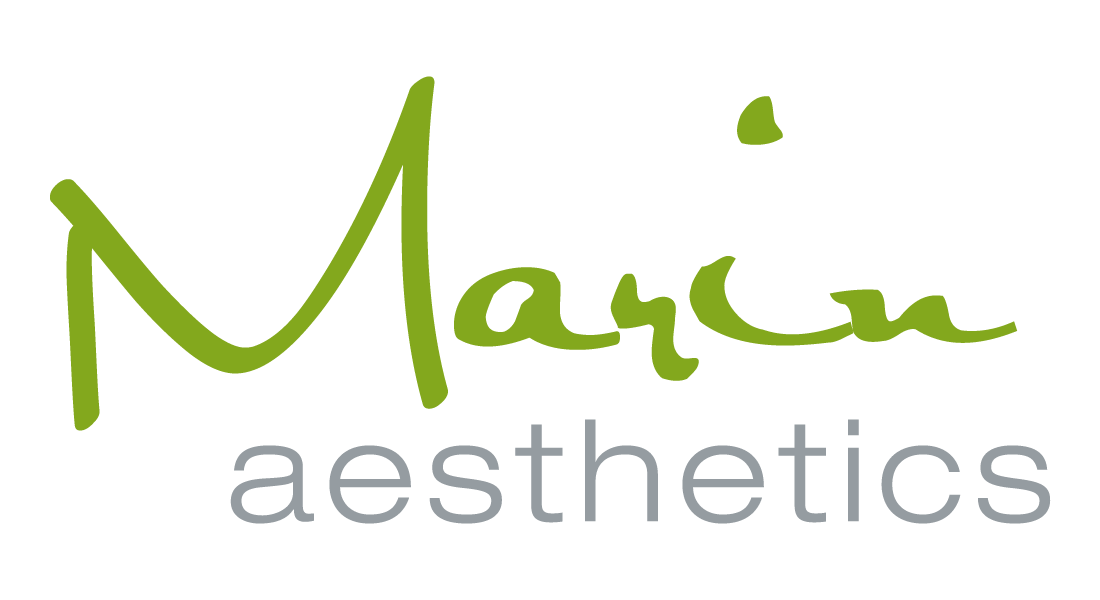 Discussing Breast Augmentation with Dr. Marin
---
>
>
Discussing Breast Augmentation with Dr. Marin
Did you know that the breast implant was invented in America in 1962? Millions of women have undergone breast augmentation and are extremely happy with their results – over 310,000 women had breast implant surgery in 2009 alone. As a result of breast enlargement being so common, breast implant surgery is often considered simple and easy. I, however, find this to be an over simplification of the delicate nature of breast enhancement surgery.
My interest in breast augmentation began during my training at the Baylor College of Medicine, the birthplace of the breast implant. As a result, I have significant breast surgery experience. I've worked with a wide range of patients – those who wanted their first breast augmentation or were looking for revisionary surgery for any number of reasons.
During your consultation, I will try to help you break down the breast enhancement procedure into a series of relatively easy choices. I prefer to have you make as many of these decisions as possible. In those situations where I feel comfortable with only one choice, then I will explain my reasoning to you in detail. While you need my input, in the end, I believe you are the best ultimate decision maker.
Your Education
An educated patient is the best patient I can have, as we understand, together, your goals, desires and realistic expectations associated with breast enlargement surgery.
Consultation
During your breast augmentation consultation, I will perform a full, directed (breast only) examination and routinely take a number of measurements of your breasts and chest. This helps me to assess the similarities or differences of both your breasts as well as rib cage. Some of these you may have noticed, but it is not uncommon for me to show patients asymmetries they have never noticed before. This also helps us in the planning for your operation, choosing your implants and deciding areas of the breast that need to be adjusted to improve their appearance.
Saline or Silicone?
With the approval of silicone implants by the FDA in 2006, women have more options than ever for the type of implants available to them. Saline (salt water) implants are excellent options for patients who have enough breast tissue, want a more "rounded" look to their breasts or elect not to choose the silicone implant. There are some important considerations with this implant, however. Saline implants will likely show more of the implant beneath small breasts, which can reveal some of the implant's intrinsic imperfections, such as rippling. However, they are very safe and any rupture of these implants will result in a harmless leak of salt water into the body, which is then reabsorbed.
Silicone implants are softer, more natural implants that behave more like natural breast tissue. For any woman who is looking for a more natural appearance of her breast augmentation, I will routinely recommend silicone implants. Approximately 85 – 90% of my patients choose silicone implants. There are additional benefits to these implants in that they tend not to show as much rippling as the saline implant, look more natural and feel more like your own breast tissue. These too have their limitations, however. The biggest issue is that they come pre-filled and require a slightly larger (1/2 inch) incision to place in the body. Also, a rupture of the silicone implant can be "silent" as the silicone will stay in place and not be absorbed like saline. This can make the diagnosis of a silicone rupture a challenge, but it is usually an issue easily managed. Importantly, there is currently no scientific evidence that the silicone gel has an immediate or specific long-term health risk. However, we do recommend to have ruptured silicone implants removed and replaced with new implants if the diagnosis of a ruptured implant is made.
Both implant manufacturers, Allergan and Mentor, provide a lifetime warranty on their implants and will provide you with a new implant, free of charge if there is a failure of the breast implant.
Above or Below the Muscle?
The chest muscle (pectoralis major) is located immediately beneath the breast on the rib cage. It serves as a means by which we help hide the implant in a woman's body. Most women who consult with me about undergoing a breast augmentation have small breasts. As a result, they have little tissue to cover the implant. When this is the case, I usually suggest that we proceed with placing the implant beneath the muscle, as this allows me to more easily camouflage the implant beneath your tissues. Thus, we can make the edges of the implant softer or even undetectable in the best of cases.
However, not uncommonly, women who already have enough breast tissue are interested in enlarging their breasts. These women have the option of proceeding with an implant beneath the breast only – which is called a sub-glandular augmentation. This can achieve not only an enlargement of the breasts, but also provide an additional lift to those patients who have a very mild droop to the breasts. Not disrupting the pectoralis muscle can make the recovery a bit easier as well.
I will tell patients whether they have this option after I have an opportunity to examine them to determine their specific needs.
One benefit to the "under the muscle" approach is that this can help aid in the detection of breast cancer. The muscle acts as a distinct visual barrier between the implant and the breast tissue, making it easier to detect abnormalities within the breast.
Incisions
The vast majority of my patients choose either a periareolar (around the areola) approach or an inframammary approach (breast crease) for the placement of their implants. As I mentioned before, the incisions for the saline implants are slightly (1/2 inch) smaller than that of the silicone since the saline implants are inserted empty and filled once they are placed in the body. There are several factors to be considered in choosing the incision location, and these are largely individual choices. If the areola (pigmented tissue around the nipple) is too small, it is difficult to use this approach and I will suggest we use the breast crease. Also, if the breast (commonly after pregnancy or breast feeding) needs a lift in addition to the augmentation, I routinely suggest using the areolar approach to avoid unnecessary additional scars on the breast.
It is very rare for me to use the axillary (armpit) approach as this can limit our ability to achieve a natural breast with improved cleavage – since we are so far from the area we are interested in changing. I do not perform the transumbilical (belly button) breast augmentation as it has the highest complication rate needing for surgical revisions (additional surgeries). My goal is to get it right the first time!
Size
At the conclusion of your consultation, we make time for you to "size" your implants. This consists of placing sizer implants into a bra and a relatively form fitting t-shirt to estimate your appearance with the implants in place. I encourage women to size beyond their comfort level to know when we have "gone too far" and this allows us to ensure that the patient is not underestimating their ideal size. The most common complaint with women after breast augmentation is that they feel that they likely could have gone "just a bit bigger" than their initial assessment. Again, education is the key to make a choice that you will be happy with over time.
Once you have selected a size or "volume," it is my job to help pick the specific implant that will best achieve your goals.
Sometimes, we cannot get it "just right" and have to make compromises based on your breast anatomy, chest dimensions or breast asymmetry. I have found that cup size is not the most effective way to choose an implant. Most women can wear different size bras from different manufacturers, and I don't feel that using such an unscientific measurement is a good way to proceed with a scientific procedure. I am not interested in what size bra you wear after surgery, only if you are happy with the way you look – both in and out of clothes. Augmented breasts are shaped differently than natural breasts and bra manufacturers do not routinely take this into consideration.
Mammograms
Unfortunately, breast cancer is the most common cancer affecting women today. As a result, I use the guidelines from the American Cancer Society for decisions regarding the need for a mammogram prior to surgery. Any woman with a personal history of breast disease, surgery or cancer will undergo a mammogram. An annual mammogram is also required if a woman is over 40 years of age or has a family history of breast cancer as this significantly increases the chances of finding a breast related abnormality. Your mammography results must be negative prior to proceeding with elective breast surgery.
Lifts
Pregnancy, breastfeeding, weight loss as well as genetics can have an effect on the size and shape of ones breast. My goal at the conclusion of surgery is to have natural, full, symmetric and youthful breasts. Achieving this means that the implant, breast tissue and nipple must be centered on the breast and in a position above the breast crease. Occasionally, this will require us to perform a breast lift in addition to the augmentation procedure – termed augmentation mastopexy. Most women realize that they need a bit of a "lift," but some women are expecting an implant alone to achieve their goals. Thus, if I see that a woman would not get the results she is desiring from an augmentation alone, I will make the recommendation to her at the time of the consultation. It is important to realize that this is fairly common and not to worry if this suggestion is made. Breast lift procedures are very successful and most women are extremely happy with their outcomes even if they weren't initially expecting the suggestion at the time of their consultation.
Overall, the overwhelming majority of patients who undergo breast augmentation surgery with either saline or silicone breast implants are extremely happy. Studies have shown that it has positive effects not only on one's own self-image but also their confidence and sexual enjoyment. Women who are insecure about this aspect of their anatomy often go to great lengths to camouflage this fact with push-up bras, silicone inserts or changing the way they dress altogether. I have been extremely satisfied with how this one-hour operation can erase years of feeling self-conscious about a woman's lack of breast tissue, and allow my patients' external appearance to finally match the personality often hidden beneath.
11:40 PM