MarinAesthetics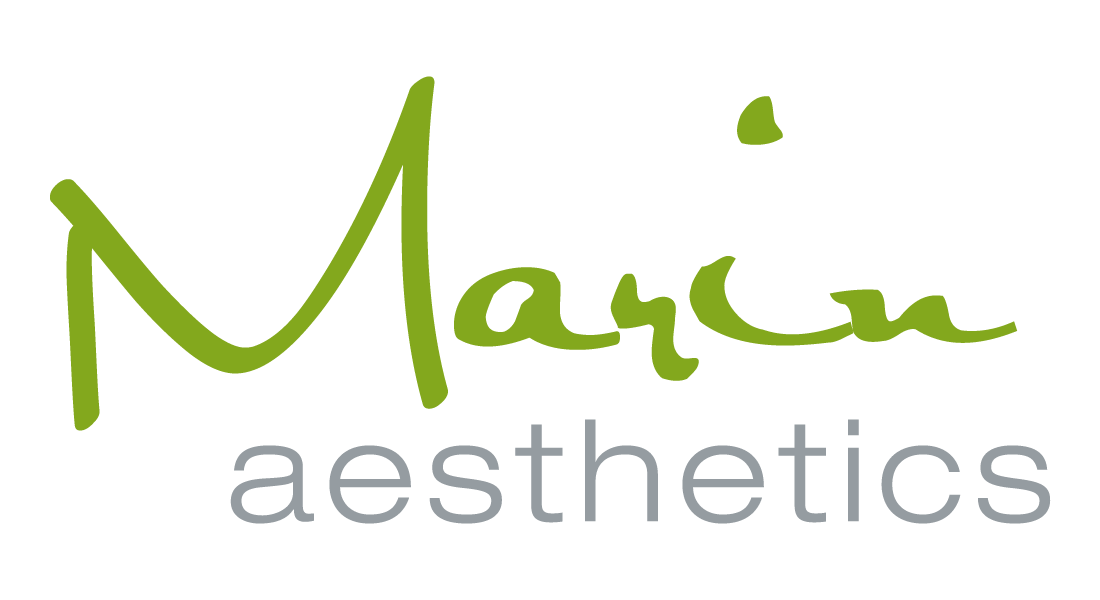 Discussing Rhinoplasty with Dr. Marin
---
>
>
Discussing Rhinoplasty with Dr. Marin
"Rhinoplasty is a surgery of millimeters." Nose reshaping is almost uniformly considered the most difficult and challenging of all cosmetic surgical procedures by plastic surgeons themselves. So much so, that some plastic surgeons do not even offer this surgery to their patients. Revision or "secondary" nasal surgery is even more difficult than the first time around. This makes your choice of surgeon of utmost importance.
After I completed my surgical training at the world famous Texas Medical Center (the largest in the world), I was given a "once in a lifetime" opportunity to join one of the premier plastic surgery practices in the country. For my first three years in practice, I worked in a partnership with Dr. Jack Gunter, who quite literally wrote the book on nasal surgery – Dallas Rhinoplasty, Nasal Surgery by the Masters (QMP, 2007). Fortunately, I was also given the privilege to contribute to the text, as well as, serve as teaching faculty at the annual Dallas Rhinoplasty Symposium – an educational forum that serves to teach surgeons from all over the country and world how to improve their ability to perform this operation.
These fortunate circumstances have given me the opportunity to return home to San Diego with a wealth of experience involving one of the most challenging operations plastic surgeons routinely perform.
Your Motivation
The personal motivations to undergo a nose reshaping procedure can be as diverse as the people who pursue them. Reasons that I commonly see are a bump on the bridge, the tip is too wide or bulbous, the bones are too wide, or there are depressions or irregularities that are easily visible on the surface. Additionally, many of my patients also have associated problems with breathing that they want to have corrected.
Your Consultation
During your in-person consultation, we will discuss your particular desires regarding the surgery and any breathing difficulties you might be having. I routinely perform a complete physical examination of both the external and internal nose. I make my recommendations to you based on the information you provide to me as well as what I find on exam.
After we discuss what you would like to achieve with the surgery, I will image your nose, using the most up to date computer imaging software to give you an idea of what we can accomplish with surgery. I find this to be a very useful communication tool that helps us establish realistic goals. Sometimes there can be miscommunications with this procedure that can lead to patients who are unhappy with their result. Thus, I feel is important to be sure that we successfully communicate and understand one another. Once you and I have agreed on a surgical plan and an "image" that reflects your desires, I use that morphed image in the operating room to guide me to help me reach your ideal nasal shape and appearance.
It is very important to remember that we cannot isolate the appearance of your nose and must consider it in balance with your entire face. If your nose is made too small when compared to the bone structure of your face, you will look unnatural and your result will be less attractive. It is my job to explain this in detail to you during your consultation. Finally, I must diagnose any limitations in your anatomy and soft tissues and factor these into our plan prior to proceeding with your surgery. These issues can either make your outcome easier or more difficult to achieve.
Understanding the importance of pre-surgical communication, I pride myself in being able to fully communicate with you.
Your Procedure
During the day of surgery, you will meet our operating team. The team consists of me as your surgeon, your board certified anesthesiologist, operating room nurse and the nurse who will assist me while I perform the procedure. The surgery lasts approximately two to three hours, and the time should not be of a significant concern. This is a detailed operation and it is important that I make every effort to get the best result the first time. After the surgery is completed, it is not uncommon to have some issues with difficulty breathing. This usually results from the soft silicone splints we use to keep the internal aspect of the nose straight. Do not worry, as this improves when I remove them during your first post-op visit.
Your Recovery
Over the course of the next week, you must keep your nose clean with hydrogen peroxide and a gentle ointment. Also, a splint over the bridge of your nose remains until your next visit one week later. At that office visit, we remove all of the sutures and splints. You will get the first glimpse of your new nose. It is important to remember that YOUR NOSE WILL BE SWOLLEN. We do not expect your nose to look near its final form on your first visit. Over the next several weeks, you will notice a gradual decrease in the degree of swelling that you see. This continues to subside over the next 12 months. Amazingly, it does take a full year to for the swelling to be fully gone after a rhinoplasty but you should see continuing improvement over time.
We continue to meet over the course of the next year at scheduled intervals. There are often small issues that you will notice after the surgery is over that resolve with time as the swelling goes away. The nose often swells differently on either side and it is important to remember that patience is central in the successful recovery after your rhinoplasty.
Your Result
Rhinoplasty is a very rewarding procedure when the appropriate time and consideration is taken to plan the operation according to your desires, anatomy, facial balance and aesthetics. I have spent years studying this operation and training with many of the experts in this field. After the surgery, many of my patients wonder why they waited so long to correct an issue that has troubled them every time they look in the mirror or see a photo from an unflattering angle. Rhinoplasty is a not a simple procedure, but when approached in the appropriate manner can yield extremely rewarding results.
Understanding the Special Issues of Secondary Rhinoplasty
Secondary rhinoplasty is a surgery designed to correct problems that have resulted after a patient's first nasal surgery. This operation is even more challenging than the first, but when appropriately done, can help to remedy either aesthetic (external) or functional (internal) problems that are new or were never fully corrected with the first surgery.
Often, spare cartilage from the inside of your nose is used at the first operation to aid in the rebuilding of your nose. As a result, I usually need additional cartilage to help rebuild the desired framework beneath your skin. If there is cartilage still present in the nose, I prefer to use this. However, if this is unavailable or insufficient, I need to take cartilage from another part of your body where you have a relative excess. Your ear or rib is a common source of extra cartilage where we can "borrow" some of this tissue to then rebuild the nose or camouflage underlying deformities.
Unfortunately, this requires a second area where we have to operate, but the scars are very well hidden and much less conspicuous than the "nose on your face." We find it to be a very fair trade off where your benefits outweigh the consequences.
Much like a primary rhinoplasty, I spend a considerable amount of time discussing your individual circumstances and planning an operation to help correct your current complaints in the most efficient way possible. Once we agree on surgical goals that are acceptable to both of us, we can proceed to the operating room.
It is important to remember, that this is not an easy operation, and the nose will never be perfect. The closer you look at your nose, the more one can find wrong – this was likely true before your first operation as well. It is of utmost importance that we agree that the primary goal of the surgery is that your nose will more appropriately fit your face and enhance your overall attractiveness. Looking at each segment of the nose in isolation will only lead to both you and I being unhappy with the procedure. My goal in this operation is to have a happy patient once we are done. Thus, the time we spend on communication prior to surgery is time well spent. We want to help ensure that you and I strive to produce a result that we both enjoy for years to come.
If you are considering rhinoplasty or a revision of a previous rhinoplasty, please do not hesitate to contact our office at your convenience for a complimentary consultation.
1:56 AM