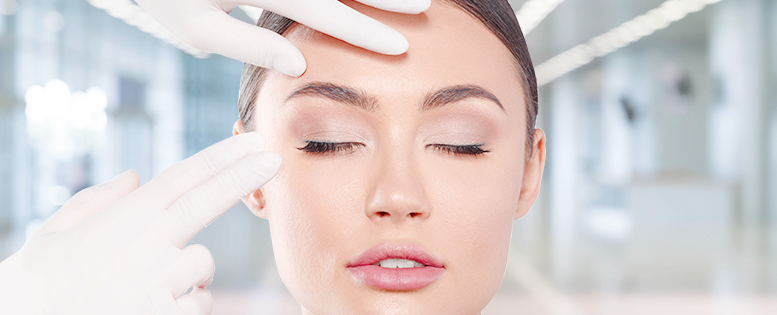 Eyelid lift surgery or blepharoplasty is designed to treat excess skin and bulging fat around the eyes. These eyelid problems often arise as people age.
Top San Diego board-certified facial plastic surgeon, Dr. Vincent Marin, carries nearly two decades worth of experience in this field. At Marin Aesthetics, he annually performs dozens of successful eyelid surgeries to correct these concerns.
Cost & Financing
In La Jolla and San Diego, eyelid surgery typically costs from $2,500 – 6,500. The final cost will depend on miscellaneous medical expenses, including the surgeon's fee, operating room (OR) and anesthesia fees, and the amount of tissue that must be excised from the eyelids.
Here at Marin Aesthetics, we accept cash, personal checks, and all major credit cards.
Before & After for Eye Surgery
Patient Information
Age:
Gender:
Height:
Weight:
18-29
Female
5'0" - 5'5"
100-125 lbs.
50-59
Male
6'0" - 6'5"
151-175 lbs.
40-49
Male
5'6" - 5'11"
151-175 lbs.
50-59
Female
5'6" - 5'11"
100-125 lbs.
40-49
Female
5'6" - 5'11"
100-125 lbs.
View More Photos
Blepharoplasty Techniques
Lower Eyelid Surgery
This involves the removal of excess skin and fat from the lower eyelids. The incision is made along the lash line or inside the eyelid if no skin is to be removed. Both skin excision and fat removal can be performed from this approach. Lower lid tightening procedures are also common to maintain proper positioning of the lower lid.
Upper Eyelid Surgery
Crow's feet and droopy eyelids that limit vision are often reversed through upper eyelid surgery. The incisions will be made along the crease of the upper lid, which frequently leaves an invisible scar. From this approach, excess upper eyelid fat can be removed as well.
Asian Blepharoplasty (Double Eyelid Surgery)
This is an eyelid lift procedure that adjusts specific structures and removes excess fat from the upper lids. The incision is closed to create a noticeable crease in the upper eyelids to better complement the natural features of Asian patients.
Before & During Eyelid Surgery
Anesthesia
Eyelid surgery is better tolerated under general anesthesia. In addition, your eyes will be constantly lubricated with eye drops throughout the procedure.
Your Team
Dr. Vincent Marin will be leading the surgery. Assisting him will be a board-certified Scripps Memorial anesthesiologist, a Scrub Tech, and a fully-licensed registered nurse.
Surgery Time
The typical eyelid surgery takes anywhere from 1 – 2 hours to complete.
WHAT TO EXPECT FOR YOUR
EYELID SURGERY (BLEPHAROPLASTY)
RISKS
Pain, bleeding, infection, incomplete improvement, nerve damage (rare)
FINAL APPEARANCE
6 months for swelling to resolve, 2 – 3 weeks for noticeable swelling to resolve
ANESTHESIA
General (occasionally local with IV sedation for smaller procedures)
RECOVERY
Back to work w/ makeup: 1 – 2 weeks
Strenuous activities: 3 – 4 weeks
DURATION OF RESULTS
About 5 – 10 years depending on which technique is used
SIDE EFFECTS
Temporary swelling, bruising, mild pain, mild nose bleeding

Recovery & Scars
Eyelid surgery is an outpatient procedure and you can return home once cleared by Dr. Marin. It can take up to 1 – 2 months before you fully recover from upper and lower eyelid surgery. Swelling can persist longer that is worsened with exercise or "head down" activities such as yoga.
A cold compress can help manage immediate post-op swelling and bruising, while prescription eye drops or artificial tears will help restore eye lubrication and tear film. You can expect blurred vision for 1 – 2 days and once cleared, you may return to work and resume activities such as chores. You may also begin using make-up again after Dr. Marin has deemed the incisions healed. You can resume regular exercise and other strenuous activities after 3 – 4 weeks.
The scars from eyelid surgery will be unnoticeable or hidden along your natural creases, lash lines, or in the inner eyelids.
Ideal Candidates
Generally, patients who experience any of the following traits tend to be ideal candidates for surgery:
Drooping skin along the center of the upper eyelids
Hooding of the lateral eyelid skin
Excess fat and skin in either eyelid that is causing vision problems
Crow's feet and other wrinkles
Puffy eyes due to fat deposits or eyebags along the lower eyelids
Due to the perceived similarities between eyelid lifts and brow lifts, it is recommended to consult with a board-certified plastic surgeon to determine which procedure is right for you.
Testimonial
"After researching consulting many doctors in three different states I opted to go with Dr Marin because he was the only doctor that not only offered his professional opinions but truly considered my personal concerns expectations He knows what hes doing he truly cares about his patients I..."
"I cant say enough amazing things about Dr Marin and his incredible staff I had a consultation at a different place a year prior and thought it went well until I met Dr Marin and was completely blown away They care so much and I felt so comfortable and confident There is no other place I will e..."
"I could not be more pleased with not only my results but Dr Marin and his whole staff My overall experience has been amazing I would do it all over again My only regret is not having had the courage to do it sooner I spent a year pondering on whether or not plastic surgery was for me A whole y..."
"Doctor Marin and his staff have been outstanding They have been excellent throughout my initial consultation surgery and post op I can not express how grateful I am to Dr Marin His surgical skills have changed my life Im 2 weeks post op already my results are incredible I had severe deformit..."
"Dr Marin and his staff were absolutely amazing A lot to be said about a doctor and staff that take the extra time to make you feel like more than just a number Dr Marin himself is a very well educated man that is an expert in every service he has to offer It is very evident that he does not cut..."
Your New Look After Eyelid Surgery
Within 1 – 2 weeks, you may begin to notice a difference in your appearance – a brighter and more youthful look around the eyes. As the swelling settles down, the eyes take an even more refined appearance with the gradual recovery.
The results of eyelid surgery can last for many years – brightening your appearance, and allowing your eyes to reflect your renewed self-confidence and youthful spirit.
Request Your Consultation
To learn more, you can schedule an appointment online or you can call 858-638-9800
*The images and content provided on this website are developed to educate the public on the procedures offered at Marin Aesthetics. Individual results vary per patient. To assess your candidacy per procedure, we strongly recommend scheduling a formal consultation with board-certified plastic surgeon, Dr. Vincent Marin.