Liposuction has been a mainstay in cosmetic surgery for over 30 years. The most recent statistics have shown liposuction to be the most popular cosmetic surgery in the US in 2011 with over 325,000 procedures performed by plastic surgeons alone. Many of the latest advances in liposuction have been around new devices to make the procedure easier and more effective. Unfortunately, some of these new technologies have resulted in an increase in complications or just additional cost to the patient without improved results.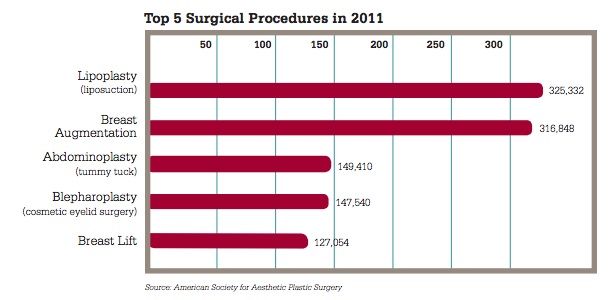 However, there does appear to be a new approach to liposuction that is showing promise of better results with lessened complications and no additional cost – the best of all worlds. This technique is based upon separating the fat with an exploded tip cannula prior to the liposuction followed by a second pass to ensure the thickness of the fat is equalized and even across the entire treated area.
Step one – breaking up the fat to allow a smooth pass of the cannulae
Step two – standard liposuction/removal of fat
Step three – second pass of the exploded cannula to ensure an even result across the entire area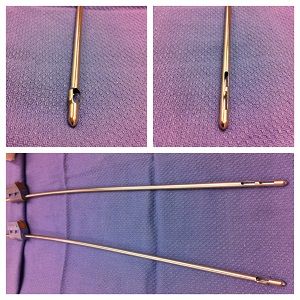 The liposuction technique begins with using an "exploded" tip for the lipo to help separate the fat from the underlying fibrous tissues without using any suction device. This helps to even out the fat to be removed to improve the suctioning process. You can see a close up of the "exploded" tip versus a normal cannula in the photo. The next step is the suction or removal of the unwanted fat and dislodged fat from the separation phase. This is much like the standard approach that most doctors use to remove fat. Finally, we then use the fat contouring technique to help ensure an even and smooth postoperative body appearance. This helps to ensure the underlying fat is smooth and even, even after the previous steps. Each step of the new technique helps to build an improved surgical outcome without the risks or additional costs associated with lasers, ultrasound or water jets.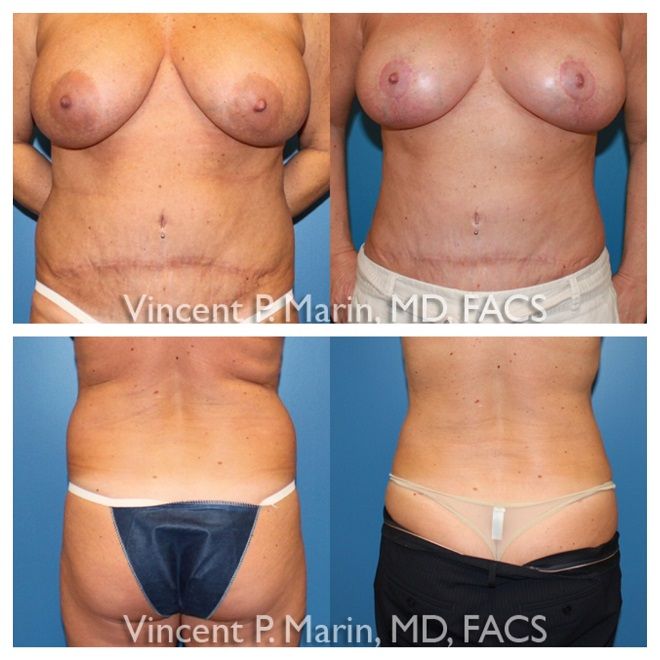 Here is an example of a patient who was unhappy with previous liposuction and a tummy tuck from another surgeon with significant abdominal wall scarring – often a significant challenge for any liposuction technique. She is seen with a more defined waist with an even and smooth contour.
If you are interested in liposuction or want more information to see if you are a candidate for the latest in liposuction techniques, call us for a complimentary consultation with Dr. Marin 858-638-9800.
*The content in this blog is developed to spread the awareness towards plastic surgery. Our blog is not intended to serve as a replacement for an actual in-office consultation with Dr. Marin. As such, the information within this blog reflects the unique cases of our individual patients.