Restore Your Figure with Mommy Makeover
Pregnancy and your children are some of the most meaningful and wonderful aspects of a woman's life. Pregnancy can often leave you with unwanted changes to both breasts and tummy, and no matter how much you work out, some of these issues will never go away. Dr. Vincent Marin performs the "Mommy Makeover" procedure, which is designed to correct these unwanted effects of pregnancy and restore you to a "better than pre-pregnancy" appearance. It is a combination of procedures such as tummy tuck, breast augmentation, and the liposuction of the arms and legs.
Ideal Candidates for Mommy Makeover
The effect that childbirth has on your body is variable and largely related to your genetics, the number of pregnancies you have had, the size of the baby and how much weight you gain during the pregnancy. Some women are very fortunate and can have multiple children, and their bodies will "snap back" to their original form. For most women, however, pregnancy has damaging effects to their bodies – and this makes them great candidates for a mommy makeover procedure. Their qualities include:
Unwanted, excess skin on tummy, thighs, and arms
Bulging tummy with stretch marks on the abdomen
Drooping or sagging breasts, losing fullness and position
WHAT TO EXPECT FOR YOUR
MOMMY MAKEOVER
RISKS
Pain, bleeding, infection, asymmetry, implant failure, capsular contracture, incomplete correction
FINAL APPEARANCE
2-3 months for implants to descend to final position
ANESTHESIA
General or local with sedation
RECOVERY
Back to work: 1-2 week
Strenuous activities: 3-6 weeks
DURATION OF RESULTS
Results depend on skin elasticity and quality and 10 yr. lifespan of breast implant. Possible implant replacement only entails a minor procedure.
SIDE EFFECTS
Temporary swelling, bruising, mild pain

Many cosmetic changes can come along with pregnancy due to hormonal changes and stretched skin – Mask of Pregnancy or dark spots on the face and stretch marks around the abdomen are just a couple. Plastic surgeon, Dr. Vince Marin, talks about preventive measures that can limit the chance of these things occurring.
Plastic Surgeon Dr. Vincent Marin answers the common questions many women have about a mommy makeover. Interview on San Diego FOX 5 News.
Cosmetic Changes after Pregnancy
Breasts
Breast related changes result from a number of normal biologic processes. Increases in certain hormone levels cause your breasts to increase in size in preparation for breastfeeding. This "stretches" the breast skin to accommodate the newly enlarged breast tissue. Once you are done breastfeeding, your body no longer produces the same hormones and the breast tissue will disappear – often to a level less than what you had prior to being pregnant – called breast atrophy. Unfortunately, the skin "stretch" may not follow the same path. Most of Dr. Marin's mommy makeover patients complain about a loss of breast tissue combined with "too much" skin leaving women with a droopy, empty breast.
Abdomen
Abdominal changes are more obviously related to the growth of the baby. As the child grows to larger and larger size, the abdominal muscles and skin must stretch to accommodate. The changes may include the following:
Stretch marks – Stretch marks result from a "too rapid" stretch of the skin. Skin can only stretch so far, and once this is exceeded the skin "breaks" and this results in the formation of stretch marks or "striae." Stretch marks are often an indicator of skin that has lost a significant amount of its elasticity or "spring," and are frequently associated with unwanted excess abdominal skin.
Excess skin – The amount of excess skin you may have is very different from person to person. This can range from virtually no excess skin to such a significant amount where women are unable to wear certain kinds of clothes and actively work to hide the excess in clothes.
Tummy bulge – Finally, the abdominal muscles (rectus abdominus, obliques, and transversalis) are stretched as well from the baby's growth within the abdomen. The muscles frequently return to their original position as they are more resilient to stretch and have the ability to contract. However, the connective tissue in-between the muscles is commonly stretched and will not spring back as it is primarily collagen, which has no built-in elasticity. Thus, no matter how many sit-ups or crunches you do, the muscles will strengthen, but the tissue holding them together will not improve. This produces a tummy "bulge" that you may be able to correct by tightening your stomach muscles.
Mommy makeover abdominal surgery is designed to forever correct all of these unwanted aspects of pregnancy.
WHAT TO EXPECT FOR YOUR LIPOSUCTION
MOMMY MAKEOVER (TUMMY TUCK)
LENGTH
2 – 3 hours (depending upon the extent of the procedure)
RISKS
Pain, bleeding, infection, fluid collections, wound healing problems, blood clots
FINAL APPEARANCE
2 – 3 months
RECOVERY
Back to work: 1 – 2 weeks
More strenous activity: 4 – 6 weeks
DURATION OF RESULTS
Permanent
IN/OUTPATIENT
Outpatient, occasionally inpatient depending upon the extent of the procedure
SIDE EFFECTS
Temporary swelling, bruising and some pain.

Undergoing Mommy Makeover Surgery
A typical mommy makeover procedure lasts for 2-4 hours. It is an outpatient procedure where the patient is to be put either under local anesthesia with sedation or general anesthesia.
Mommy makeover requires multiple procedures, mainly consisting of breast and abdominal surgery. Breast surgery treatments are variable and designed to correct your individual problems related to both breast volume/size loss and excess skin. On the other hand, an abdominal surgery aims to correct excess skin, reduce the presence of stretch marks, and tighten the abdominal muscles.
Breast Surgery in Mommy Makeover
Breast Augmentation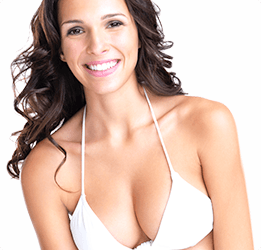 For women who have smaller breasts to start, sometimes the amount of skin stretch is mild, and thus the skin is not "overwhelmed" by the hormonal related breast changes. These women are often well served by a breast augmentation procedure alone. Both saline and silicone breast implants are options that can be placed either above or below the muscle depending upon the particular need of the patient.
Breast Lift
Most of our mommy makeover patients are happy with their breast volume but left with some degree of excess skin after pregnancy and breastfeeding. For these women, a breast lift or mastopexy is designed to help restore the breast shape to a more youthful position by elevating the nipple and tightening the breast skin. There are a number of different approaches we can use to lift the breast, and this is based upon the appearance of the breast and your specific goals. Our ultimate end point is to limit the amount of scarring on the breast, but not at the expense of getting an attractive, youthful appearing breast.
Breast Lift with Implants
The most frequent situation, however, is that after one or multiple pregnancies women are unhappy with both the amount of excess skin, as well as the loss of volume or size of their breasts. Under these circumstances, patients are candidates for what is called an "augmentation mastopexy" or a combination of a lift and an implant.
This procedure is a bit more complicated as we are making the breast smaller (by tightening the skin) and larger (with the use of an implant) at the same time. Thus, this procedure must be individualized for each patient as there are so many potential variables. Despite the complexity, it is with this procedure that Dr. Marin produces some of the most dramatic changes and some of the happiest patients.
Breast Reduction
There are a smaller number of my mommy makeover patients who, after pregnancy, still have unwanted excess breast tissue. Patients who suffer from this are candidates for a breast reduction. Nearly all surgical techniques for breast reduction both make the breast smaller as well as lift the nipple and areola to a more youthful location on the breast.
Here, the primary goal is to reduce the amount of breast tissue and associated skin restoring a smaller and more youthful breast size and shape. There are scars associated with this procedure as there are no other means to remove the excess skin and breast tissue (liposuction can be used with minimal scarring only in very mild situations). Many insurance companies reimburse patients who undergo breast reduction surgery, but this is frequently related to the amount of breast tissue removed.
Abdominal Surgery in Mommy Makeover
Abdominoplasty surgery comes in different forms that need to be tailored for differing degrees of problems – mini, standard and extended. While every patient wants the smallest possible scar, no patient wants only a partial correction of their problem. The scar length is dictated by the amount of excess skin we have to remove to achieve your particular goals. The more unwanted skin you have, the longer the scar, but Dr. Marin everything possible to keep this to a minimum. It is not uncommon in any of the techniques to also use liposuction to help sculpt and blend areas on the waist and hips to achieve a more "complete" correction.
Mini Tummy Tuck
A mini tummy tuck will treat problems that exist below the belly button – commonly the lower abdominal "pooch." A smaller scar can be used here and the lower abdominal muscles are tightened to help rid you of problems from the belly button down.
Standard Tummy Tuck
A standard tummy tuck is by far the most common approach to correct post-pregnancy abdominal problems. This allows me to address upper and lower abdominal weakness, excess skin, changes to your belly button and stretch marks that extend to slightly above the belly button. The scarring for this technique is often from hip bone to hip bone, placed very low on the waist to not be seen in a bikini or low-waist jeans.
Extended Tummy Tuck
Finally, and extended tummy tuck is designed for women whose issues are not contained to the front of the abdomen only, but also have excess skin and fat that extends around the waist to the lower back. This is an area that can be more evident in jeans or pants where there are excess skin and fatty tissue above the waistline. An extended abdominoplasty will help to correct this problem by removing additional tissue extending around to the lower back. The trade-off is that the scar will be longer in order to accommodate the additional excision.
After Your Mommy Makeover
Immediately after the procedure, you will feel slightly groggy and tender. These are all normal, and will subside after a few days. You may also feel mild discomfort or pain for 3-4 days, which will be easily controlled by the medications Dr. Marin will prescribe.


OMG!! My boobs look absolutely unbelievable!!! I cant thank you enough for making this experience so wonderful. Your work is impeccable! From the first phone call, you and your staff have been so
Dr. Marin is a magician, I wake up happy every day now
Words fail to adequately convey how grateful and genuinely happy I am with your work. …and I couldn't have imagined it coming out any better. This has been the BEST pampering I have ever
Wow! Voila? Bingo! or "D" all of the above! Loving your work…. Thank you, thank you! You chose the perfect everything for me! Merry X-Mas and best for a great 2009
My surgeon Dr. Vincent Marin far exceeded my expectations. Three months ago I had breast augmentation and rhinoplasty performed on the same day and could not have asked for a better team of highly

Recovery from Mommy Makeover
The recovery time for mommy makeover takes a little over a month, but you should be able to get back to work after 1-2 weeks. It is important to keep in mind Dr. Marin's postoperative instructions to have a more effective and speedier healing process. Listed below are some of the things you should follow during your recovery:
Rest and keep yourself to light activities for the first week. Sleep with your head slightly elevated during the first few nights to reduce the swelling that may occur.
Walk every now and then to let your blood circulate, and avoid using the stairs, if possible.
Avoid lifting anything heavy or doing heavy housework during the first two weeks after the surgery.
Have someone else drive you on your way to places for the first week. Drive only when you feel like you are already healed enough.
Do not expose your wounds to direct sunlight because this may worsen the scarring that you may have.
Your New Look After Mommy Makeover
The results of mommy makeover are permanent under normal circumstances. You must decide not to bear more children once you have undergone mommy makeover because this may reverse the outcomes of the procedure.
After a mommy makeover, you will have a better and improved figure – without sagging skin, bulging tummy, and droopy breasts. It will restore your body to its pre-pregnancy form, enhancing not only your look but also your confidence and self-esteem.
If you think mommy makeover is a procedure perfect for you, contact Marin Aesthetics and set up a consultation with Dr. Marin to find out how to refresh your look and boost your confidence.
Request Your Consultation
To learn more, you can schedule an appointment online or you can call 858-638-9800.
9:27 AM