Achieve Your Desired Appearance with Breast Implant Revision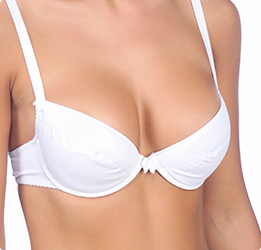 Breast implant surgery can result in the need for a revision procedure for a number of reasons. Implant problems can be related to simply wanting a different size or type (saline or silicone), age or pregnancy related changes, a rupture of the implant, the implant not being in the ideal position or the development of excessive scar tissue around the implant – commonly termed capsular contracture. San Diego breast implant revision surgeon Vincent Marin is experienced with each of these scenarios and can help you correct any of these breast implant issues.
Ideal Candidates for Breast Implant Revision
There are plenty of reasons why many patients choose to undergo breast implant revision. Some want to look good, others want to feel better. The best candidates must have realistic expectations about the procedure. As a one of the best San Diego surgeons, Dr. Marin is experienced in handling and correcting the following breast implant issues and scenarios:
Incorrect implant size or type
Malpositioned or misplaced implants
Development of excessive scar tissue around the implant (capsular contracture)
Implant rupture
Breast Implant Size or Type
Despite extensive efforts during the consultation to ensure that the "perfect" implant size is chosen, some women feel that the implant size isn't right from the start, or that their perspective has changed and the present implant doesn't fit their current state of mind. Also, some women had their implants placed before silicone was approved by the FDA in 2006 and want to take advantage of the more natural silicone implant. Whatever the motivation, these types of changes can be relatively straightforward with a simple exchange to the desired volume or type of implant. Patients who have undergone the procedure often have a better understanding of the surgery and can more accurately predict what size of implant will make them happy. This procedure can frequently be performed under local anesthesia without the need for a general anesthetic. Our breast implant revision patients usually have very little pain associated with their breast implant exchange and are able to switch to ibuprofen in two to three days.
WHAT TO EXPECT FOR YOUR BREAST IMPLANT REVISION
RISKS
Infection, asymmetry, implant failure, capsular contracture, incomplete correction
FINAL APPEARANCE
2-3 months for implants to completely descend into the final position
ANESTHESIA
General or local with sedation
RECOVERY
Back to work: 1 week
Strenuous activities: 3-4 weeks
DURATION OF RESULTS
Results depend on skin elasticity and quality. Possible implant replacement only entails a minor procedure.
SIDE EFFECTS
Temporary swelling, mild bruising and pain

Common Reasons to Have Breast Implant Revision
Malpositioned or Misplaced Implants
Breast implants are designed to be placed in a position beneath the entire breast and centered on the nipple. This allows the implant to "augment" the entire breast. For a number of possible reasons, the implants can be too high on the chest, too far to the side or center (losing the distinction between the breasts) or "bottom out" falling below the existing breast crease. No matter what the circumstance, Dr. Marin is trained in correcting each of these problems through a number of different techniques. Often, the internal "capsule" needs to be tightened in the areas where it appears loose or too large. Certain women have skin with limited elasticity and breast implants can result in excessive skin stretch, looking like a misplaced implant. This, however, may require tightening of the breast skin to improve the relationship with the existing implant in good position.
Capsular Contracture
Capsular contracture is one of the most frustrating aspects of breast implant surgery for both patients and surgeons alike. It is problematic in that it can change the shape of the implants and, in the most severe cases, can be associated with pain.
Every implant (breast, joint, bone) inserted in the body may cause the body to develop a capsule made of collagen (scar tissue). This is the body's way of protecting itself from a foreign material – as for this case, the breast implant. Most implants are rigid and much stronger than scar tissue.  However, breast implants are soft and designed to accurately mimic a normal breast.  Thus, even gentle pressure can change the shape of the soft implant.
Dr. Marin's goal is to keep the capsule associated with the breast implant – large enough to prevent it from changing the shape of the implant. It is important to remember that we don't want to make the capsule so large that we produce a "malposition". Postoperative massage and displacement exercises can be helpful after surgery.
It is normal for some capsules to act abnormally and contract. Why this happens and to whom it happens are not fully understood, but it has been shown to occur in a range of 1-10% of patients undergoing cosmetic breast surgery with implants. It's impossible to predict which patients are at high risk unless they have had a previous capsular contracture. Even if this is the case, we still do not know to any degree of certainty that this will happen again or if the patient will be contracture free for the rest of her life.
Bakers Classification (Capsular Contracture Grading Scale)
While there appears to be no way of predicting the occurrence of capsular contracture, there is a method to determine its degree of incidence. Capsular contracture is graded using Baker's Classification, a four-grade scale according to the following classes:
Class I – The affected breast is soft and pliable. Appearance is normal.
Class II – The affected breast is less soft than normal, and the implant can be obviously felt but not seen.
Class III – The affected breast is considerably harder than normal, and the implant can be seen and felt. Distortion of the implant is a common visual indicator.
Class IV – The affected breast is obviously hard, tender, painful, and often restricted in movement. The implant is obviously distorted in shape or placement.
The treatment of a significant capsular contracture can involve the release of areas where there is visible tightness or the removal of the entire contracted capsule. Also, if the implant is placed above the chest muscle, there is the possibility that the implant will be relocated beneath the muscle. All of your options will be fully discussed with you at your consultation.
Breast Implant Rupture
All breast implants are "medical devices" and can wear out over time or are subject to physical stresses.  Thus, a small percentage of patients may suffer a rupture or deflation of their implants. How you experience a deflation or rupture is very dependent upon whether you have saline implants or silicone implants.
Saline Breast Implant Rupture
Saline breast implants once ruptured, will likely empty in several days revealing a significant change in the appearance of the breast.  The saline (salt water) is absorbed in the body leaving an empty silicone shell behind.
Silicone Breast Implant Rupture
A silicone breast implant rupture will occur in the same manner, but the silicone is not significantly absorbed by the body and will largely remain within the breast capsule.  Thus, the external appearance of your breast will not be significantly different since the "fill" of the implant (silicone) remains in the capsule and continues to provide fullness to the breast despite the shell rupture.
Most women will notice that "something" happened when the breast looks slightly different or behaves slightly different than before.  Sometimes there is no change whatsoever and a rupture is unexpectedly found during a routine or unrelated procedure.
Ruptured Implants Treatment
The treatment of a ruptured implant is by its removal and replacement once it is discovered. A saline rupture is relatively easily diagnosed in the office, but a silicone rupture can be much more subtle. Occasionally a mammogram or breast ultrasound will suggest a problem, but the best means of diagnosing this is with an MRI. However, the cost of this can be significant and thus, a clinical diagnosis is often used.
The ruptured implant is approached through an areolar or breast crease incision (you cannot correct this problem through the armpit or belly button approaches). The implant is removed and a new implant is placed. Adjustments can be made depending upon the desires of the patient, but we would have to adjust the other implant to match if a different profile or volume is chosen.
Major Breast Implant Manufacturers in US
The two major breast implant manufacturers in the United States (Allergan and Mentor) provide a lifetime warranty for all of their implants. If an implant fails or ruptures during the first 10 years, both companies will provide a new implant and $1200 applicable toward operating room and anesthesia costs which can be upgraded to an extended plan providing up to $2400 for a small fee prior to surgery. All implants have a lifetime guarantee and will be replaced by the manufacturer in the problem is related to the implant. If Dr. Marin feels that a different implant is required for some reason, the manufacturers will provide two new implants to ensure and maintain your symmetry.
Undergoing Breast Implant Revision Surgery
The length of the surgery is typically 1-3 hours, depending on the extent of correction that needs to be made. You will be completely asleep during the surgery as general anesthesia will be used. It's rare for local anesthesia with IV sedation to be used in this procedure. Dr. Marin will be discussing your anesthesia choice during the first consultation.
During the procedure, Dr. Marin will make incisions to remove your current implants. To minimize scarring, your new incisions are most likely to be put in the same area where your first incisions were made. The type of incision depends on the implant problem you encountered.
Your new implants can be placed either over or under your chest muscle. Dr. Marin may decide to move the new implants to another sire if you experienced hardening or contracture on a specific location.
After Breast Implant Revision
Like breast augmentation, breast revision surgery may be slightly painful due to the stretching of the breast tissues. This may be very well true if the implants are placed under the breast muscle or in an entirely new pocket. However, it will only last for 48 hours at most, and will improve each day as you recover. You will also be prescribed by Dr. Marin medications to control the pain. This goes the same for the tiredness, soreness, and stiffness you may feel after the surgery.
After the revision surgery, your breasts will be wrapped with bandages. Depending on your surgeon and what he deems best, you may have temporary drainage tubes coming out of the incision sites to remove excess fluid.


OMG!! My boobs look absolutely unbelievable!!! I cant thank you enough for making this experience so wonderful. Your work is impeccable! From the first phone call, you and your staff have been so
Dr. Marin is a magician, I wake up happy every day now
Words fail to adequately convey how grateful and genuinely happy I am with your work. …and I couldn't have imagined it coming out any better. This has been the BEST pampering I have ever
Wow! Voila? Bingo! or "D" all of the above! Loving your work…. Thank you, thank you! You chose the perfect everything for me! Merry X-Mas and best for a great 2009
My surgeon Dr. Vincent Marin far exceeded my expectations. Three months ago I had breast augmentation and rhinoplasty performed on the same day and could not have asked for a better team of highly

Recovery and Scarring
Your scars will be pinkish for a few weeks, but it will improve and fade over time. You may be able to resume your normal day-to-day activities after a few days. To enjoy the maximum benefits of the surgery, it's best for you to be attentive of Dr. Marin's postoperative instructions such as the following:
For the first few days, rest your arms and refrain from extending them to speed up healing.
Wear the surgical bra Dr. Marin will provide you. For the first month, do not wear underwire bras unless he approves.
Do not submerge your breasts in a tub, spa, or Jacuzzi for a few days after the surgery.
Avoid sleeping face down. The best sleeping position is to sleep with your head and back elevated to reduce the swelling of the area around your breasts.
Your New Look After Breast Implant Revision
The goal of breast implant revision is to give more balanced, natural-looking breasts according to the patient's satisfaction. The results of a breast revision surgery are long-lasting. Unless you gain or lose a significant amount of weight or get pregnant, you should enjoy your new and enhanced figure for a long while. You don't need to endure the distressing results of breast deformities caused by breast implants. Restore your comfort and the looks of your breasts by consulting Marin Aesthetics about breast implant revision.
Request Your Consultation
To learn more, you can schedule an appointment online or you can call 858-638-9800
3:55 AM