Achieve Improved Nasal Contour with Revision Rhinoplasty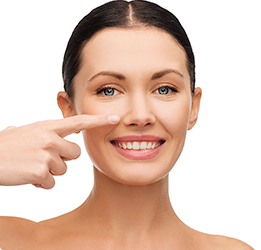 Revision rhinoplasty, also known as secondary rhinoplasty, is one of the most challenging of all cosmetic surgeries. Rhinoplasty is a "surgery of millimeters" where a millimeter can make all the difference. Revision rhinoplasty is further complicated by previously removed or damaged cartilage, bone, and scar tissue, and compromised blood flow in the nose.
Patients who have previously undergone a rhinoplasty may have developed cosmetic or breathing problems as a result of their previous surgery. These patients require the surgical skill and artistry of a surgeon who has undergone extensive training in cosmetic and functional nose surgery.
During the first three years of his career, San Diego revision rhinoplasty surgeon Dr. Vince Marin was in practice with one of the world's experts in rhinoplasty – Dr. Jack Gunter. Dr. Gunter is the author of the textbook called Dallas Rhinoplasty, Surgery by the Masters, and was the founder of the Dallas Rhinoplasty Symposium. In these conferences, Dr. Marin taught surgeons from all around the world about the finer details of rhinoplasty and revision rhinoplasty. Dr. Marin has also published a number of articles on rhinoplasty and advanced techniques associated with the refinement of rhinoplasty surgery.
If you are having problems with your current nose after a rhinoplasty, contact Marin Aesthetics at La Jolla, San Diego to schedule a consultation with Dr. Vince Marin.
WHAT TO EXPECT FOR YOUR
REVISION RHINOPLASTY
RISKS
Pain, bleeding, infection, breathing problems, incomplete improvement
FINAL APPEARANCE
6 months to 1 year for swelling to completely resolve, most noticeable swelling is resolved by 2-3 weeks
ANESTHESIA
General anesthesia
RECOVERY
Back to work with makeup: 1 – 2 weeks
More strenuous activity: 2 – 3 weeks
DURATION OF RESULTS
Permanent
IN/OUTPATIENT
Outpatient, possibly inpatient if more extensive
SIDE EFFECTS
Temporary swelling, bruising, and some pain, mild bleeding from the nose, discomfort at cartilage harvest site

Ideal Candidates for Revision Rhinoplasty
Commonly, our revision rhinoplasty patients have had some of the cartilage inside the nose used during their first operation. This means that Dr. Marin must look at other areas as a source of cartilage to rebuild or reshape the nose. Frequently, cartilage is taken from the ear or the ribs. The rationale behind this is that to rebuild areas of the nose, Dr. Marin will need extra "building blocks" in accomplishing the desired outcome.
The best candidates for revision rhinoplasty are individuals who are in great physical and emotional health. This procedure is best for people who: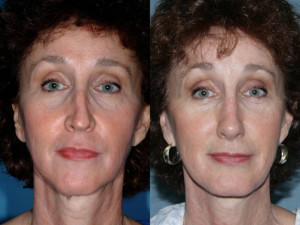 Are unsatisfied with previous rhinoplasty outcomes
Have difficulty in breathing through the nose
Asymmetrical nose tip
Pointy and unnatural appearance of the nose due to cartilage protrusion
Have an "inverted v" look on the sides of the nose because of the removal of too much cartilage
Have realistic expectations about the surgery's recovery and outcome
Undergoing Revision Rhinoplasty
Revision rhinoplasty is normally an outpatient procedure performed under general anesthesia with the supervision of a board-certified anesthesiologist. In general, this procedure lasts for 2-4 hours.
Much like the original surgery, secondary rhinoplasty features many of the same steps and techniques except for the additional cartilage harvest site – either the ear (or ears) or the rib. There is expected associated healing from these sites, but, fortunately, both of these locations are easily hidden soon after the procedure. This should not complicate the process aside from the anticipated recovery.
After Your Revision Rhinoplasty
After the procedure, you may feel nauseated and find it difficult to breathe through your nose. Because you have undergone a rhinoplasty surgery before, more or less, you will have an idea of what it feels like after the surgery. It also is normal to feel mild pain around the operated area. This will be addressed by the medications Dr. Marin will prescribe.
You may also expect to have some bruising around the eyes and the eyelids. You may feel numbness around this area as well, but this is only temporary and may subside within a week.
Make sure to have someone drive you home, and stay with you overnight to help with your needs.


Thank you so much for both the care you gave me as your patient, as well as trying to understand my concerns... I really appreciate the time you spent with me. ~ BW, Dallas, TX
Just wanted to say thank you for taking such good care of my sweet mom! She felt so at ease with you performing the surgery. ~ KW, New York, NY
Dr. Marin put me at such ease during the consultation that I knew it was worth it to take the trip to California to have him perform my surgeries and I am so thankful that I found this amazing doctor
Dr. Marin is true to his word on making me happy with my results
After my near 3 hour consultation, I knew that I had to look no further. Dr. Marin and all other staff were attentive, informative, and really made me feel safe and secure

Recovery and Scarring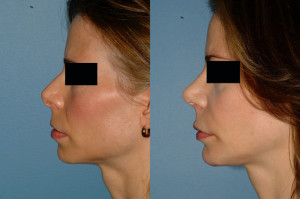 The recovery time for revision rhinoplasty for may be different from your initial rhinoplasty because of its complexity. However, the excitement of fixing unsatisfactory outcomes from your initial surgery makes the recovery period easier to endure. You may be able to go back to work immediately after 1-2 weeks.
Your splints and sutures must remain in place for 6-8 days to ensure adequate healing. After the splint is removed, expect your nose to be swollen – sometimes even more so that your first rhinoplasty experience because of the amount of additional work that needs to be done. The swelling will subside gradually and reveal a more defined nasal shape after the correction of the pre-existing nose problems.
Below are some tips to a safer and faster recovery after revision rhinoplasty:
Do not smoke or drink alcohol because it may delay proper healing.
Make sure that your sleeping position is elevated so that you will prevent more bruising and swelling.
Do not bend, lift heavy things, or perform strenuous activities because it raises your blood pressure. This can affect the healing. You may do such only after 2-3 weeks.
Refrain from wearing glasses or sunglasses until your nose is fully healed because this puts pressure in your nose.
Protect your nose from the sun.
Rest and relax during the first week after the surgery to minimize the swelling and bruising.
Avoid chewing heavy food, blowing your nose, and too much smiling and laughing until the bleeding of the nose subsides.
Do not wear clothing that you need to pull over your head like t-shirts and sweaters. It is better to wear clothes that have buttons.
Your New Look After Revision Rhinoplasty
Revision rhinoplasty aims to restore both the appearance and function of the nose after an initial rhinoplasty. For patients who are not satisfied or are having trouble breathing with their noses after a nose job, revision rhinoplasty can bring about many benefits. It can improve your self-confidence, which may fell after a failed surgery. It does not only enhance your aesthetic-appeal by complementing the nose to your other facial features, but this procedure also improves your health by easing your breathing difficulty.
Revision rhinoplasty surgeon Vincent Marin has a wealth of knowledge and experience regarding revision or secondary rhinoplasty surgery. If you are interested in finding out more about your surgical (or non-surgical options) to correct problems related to a previous rhinoplasty, call our office to schedule a consultation with Dr. Vincent Marin at Marin Aesthetics, La Jolla, San Diego today.
Request Your Consultation
To learn more, you can schedule an appointment online or you can call 858-638-9800
9:31 am