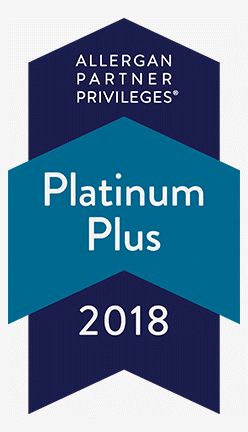 Your skin is the largest organ in your body and protects you from the environment, controls body temperature and most importantly, gives you your unique appearance. You cannot change your DNA, but you can change how you protect the skin you're in. Dr. Vincent Marin has partnered with Skinceuticals to provide the latest and scientifically proven skin care products to our San Diego and La Jolla patients. We feel that skin cleansing, protection, and preservation are the keys to healthy, glowing skin!
Skin Cleansers
The first step to having healthy skin is removing the dirt and environmental contaminants that you get daily. We offer multiple skin cleansers from Skinceuticals to treat every type of skin: from oily to dry to a combination of both. We have:
Gentle Cleanser for dry or sensitive skin
Purifying Cleanser for more balanced skin
Micro-Exfoliating Cleanser not only removes harmful particles but also removes the outer layers of the epidermis. It helps reveal brighter and healthier skin and facilitate the penetration of restorative products deeper into the skin.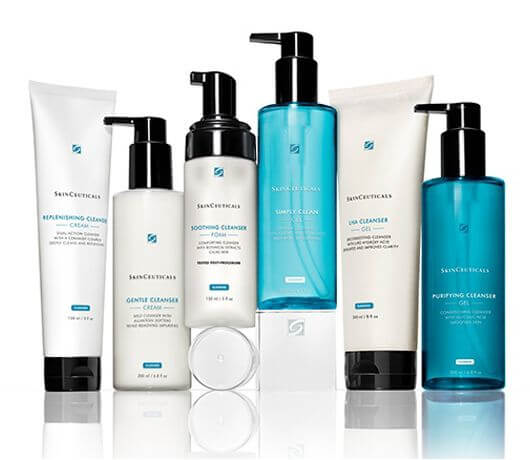 Facial Antioxidants
Prevention of UV damage doesn't just involve the use of sunscreen; it's also through the use of antioxidants that counteract the harmful DNA strand breakage that occurs due to the exposure to UV light or injury through environmental pollution. Skinceuticals is a company famous for its anti-oxidant products. Their Vitamin C serum is world-renowned for its high concentration of antioxidants that are scientifically proven to help repair the atmospheric free radical damage. Products such as CE Ferulic, Phloretin CF, and Phloretin CF Gel are excellent in preventing environmental damage.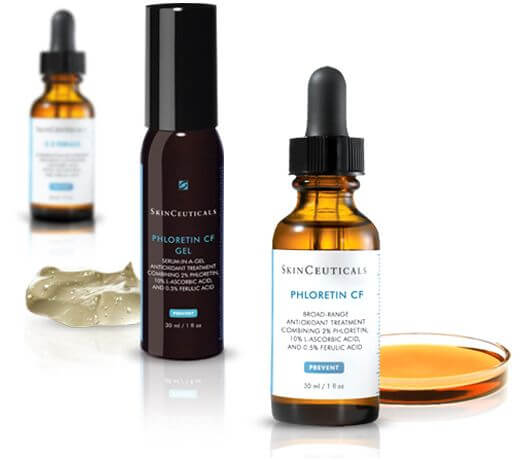 Skin Damage Repair Treatment
Many of us start skin care too late, which leads to the essential need to correct damage already done to the skin. Skin damage comes in the form of pigmentation, loss of elasticity and hydration, and even breakouts and acne. To address these skin problems, we have an army of products to treat and correct each of these issues.
Advanced Pigment Corrector – a non-hydroquinone solution that helps to treat age or sun-spots by inhibiting melanin production.
AGE Eye Complex – perfect for treating dark circles and fine lines by enhancing collagen production and thickening the delicate eyelid skin.
Blemish + Age Defense – helps reduce pore size and enhances exfoliation through the use of glycolic and citric acids. It also reduces the signs of aging and stubborn acne breakouts.
HA Intensifier – specifically designed to help re-hydrate the deeper layers of the skin, restoring its natural firmness and elasticity.
Triple Lipid Restore 2:4:2 – serves as an external hydration component to a healthy skin regimen. It enhances the lipid replenishment, nourishing the skin and helping improve the traditional signs of skin aging.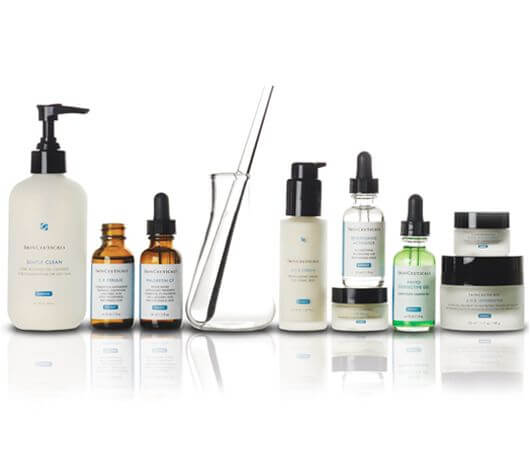 Best Daily Sunscreen Protection
Everyone knows the skin is susceptible to sun damage both as a risk for skin cancer as well as UV damage to the tissues, causing premature fine lines and wrinkles. We recommend using and applying a broad-spectrum sunscreen before leaving the house every day. Skinceuticals Physical UV Defense Broad Spectrum sunscreen, both sheer and tinted options, is SPF 50 and contains chemical-free UV filters, which is excellent for protecting the skin. These sunscreens are also suitable for all skin types.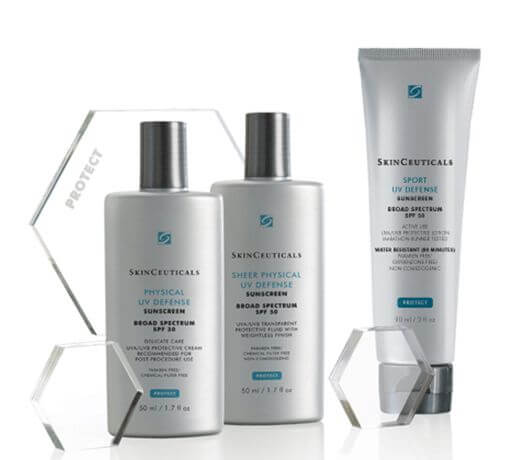 Age Spots (Sunspots) Treatment
We now offer the latest in age spot treatment, or commonly sun-spots, with our pinpoint CryoCorrect device. It employs the use of a micro-spray of concentrated CO2 instead of liquid nitrogen to help permanently remove areas of unwanted pigment anywhere in the body. It can also be used to help treat unwanted skin tags or small benign lesions on the skin. The treatment only takes seconds, and the recovery takes about a week. Make-up can also be applied immediately to the treated areas, making the recovery more effective and immediate. This treatment is frequently combined with the Phloretin CF and Physical Defense Sunscreen for best results.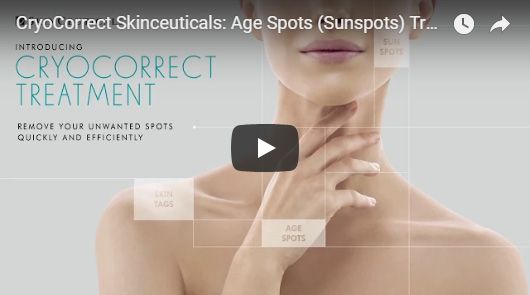 *The images and content provided on this website are developed to educate the public on the procedures offered at Marin Aesthetics. Individual results vary per patient. To assess your candidacy per procedure, we strongly recommend scheduling a formal consultation with board-certified plastic surgeon, Dr. Vincent Marin.