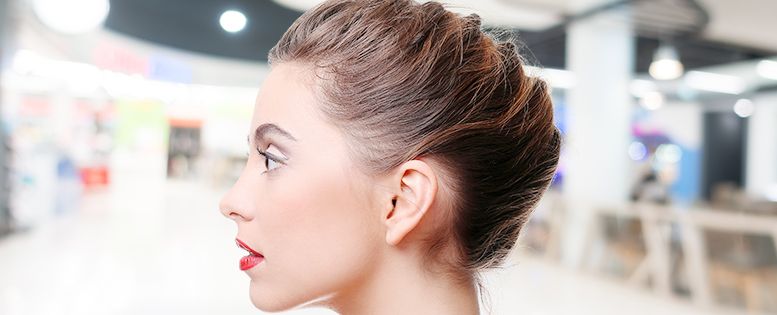 Patients who have undergone a Rhinoplasty may go on to develop cosmetic or breathing problems, or may simply wish to improve the current appearance of their nose. This can be addressed with Revision or Secondary Rhinoplasty surgery.
With over 20 years of experience, Dr. Vincent Marin is one of the leading board-certified plastic surgeons in La Jolla and San Diego and has performed hundreds of successful revision rhinoplasty surgeries over the course of his prolific career.
Cost & Financing
A Revision Rhinoplasty in San Diego typically costs $7,500 – $15,000. The final price is determined by the extent of your revision treatment and the number of additional procedures (ear or rib grafting) needed to correct complications, together with various medical expenses that include anesthesia and operating room (OR) fees.
We accept cash, personal checks, and major credit cards as modes of payment. You will be given an accurate, personalized quotation during your initial consultation with Dr. Marin.
Ideal Candidates
Revision nose surgery is best suited for people who:
Are unsatisfied with the previous procedure's results
Experience complications from scar tissue build-up or cartilage warping
Have difficulty breathing through the nose
Have an asymmetrical nasal tip
Have a pointy and unnatural nose due to cartilage protrusion
Have an "inverted v" deformity in the central aspect of the nose because of the removal of too much cartilage
Have realistic expectations about the surgery's recovery and outcome
How is the Procedure Performed?
Much like the original cosmetic surgery, secondary rhinoplasty follows the same steps and techniques. However, Dr. Main may need to harvest additional rib or ear cartilage in order to add more structure and support to the nose.
Before & During the Procedure
Anesthesia
Dr. Marin performs the procedure under general anesthesia.
Your Team
Dr. Marin will be leading a team consisting of a Scripps Memorial board-certified anesthesiologist, a licensed Registered Nurse, and a Scrub Tech.
Surgery Time
Depending on the extent of the changes that need to be corrected, it can take 2 – 5 hours to complete the procedure.
WHAT TO EXPECT FOR YOUR
REVISION RHINOPLASTY
RISKS
Pain, bleeding, infection, breathing problems, incomplete improvement
FINAL APPEARANCE
Within 2 months after the surgery
ANESTHESIA
General anesthesia
DURATION OF RESULTS
Permanent
IN/OUTPATIENT
Outpatient, possible inpatient if more extensive
SIDE EFFECTS
Temporary swelling, bruising, and some pain, mild bleeding from the nose, discomfort at the cartilage harvest site

Recovery & Scars
Revision Rhinoplasty is an outpatient procedure, but you may choose to stay in the hospital overnight if you feel the need to do so. You will wake up in the recovery room with a nose splint to help the nose conform to its new shape, which must stay on for 5 – 7 days after the surgery. Dr. Marin will prescribe painkillers to alleviate any pain.
Like with the initial surgery, some swelling on the nose and under the eyes is normal but will subside after 2 – 3 weeks. You may return to work after 2 weeks, or upon Dr. Marin's recommendation. In order to facilitate proper healing over the next 8 – 12 weeks, it is highly recommended to follow the tips below:
Lightly dab your nose to clean the wounds, and keep it disinfected with hydrogen peroxide and triple antibiotic ointment for 1 – 2 weeks.
Keep your head elevated as much as possible for 2 weeks, or until any swelling goes down. You can rest your head on several pillows to achieve this effect while sleeping.
You may apply an ice pack or a cold compress on your cheeks to assist with bruising and swelling.
You may have full-body showers after 1 – 2 days making sure the cast does not get wet.
Do not perform strenuous activities for 4 – 6 weeks, or on the recommendation of Dr. Marin
Keep out of direct sunlight for 4 – 6 weeks.
Do not wear glasses or sunglasses for 6 – 8 weeks.
Your final result will begin to settle within 2 months after the surgery, with more refinements manifesting in the following months. Any associated scar will often be small or easily hidden with makeup, assuming you followed your post-op instructions properly.
Testimonial
"After researching consulting many doctors in three different states I opted to go with Dr Marin because he was the only doctor that not only offered his professional opinions but truly considered my personal concerns expectations He knows what hes doing he truly cares about his patients I..."
"I cant say enough amazing things about Dr Marin and his incredible staff I had a consultation at a different place a year prior and thought it went well until I met Dr Marin and was completely blown away They care so much and I felt so comfortable and confident There is no other place I will e..."
"I could not be more pleased with not only my results but Dr Marin and his whole staff My overall experience has been amazing I would do it all over again My only regret is not having had the courage to do it sooner I spent a year pondering on whether or not plastic surgery was for me A whole y..."
"Doctor Marin and his staff have been outstanding They have been excellent throughout my initial consultation surgery and post op I can not express how grateful I am to Dr Marin His surgical skills have changed my life Im 2 weeks post op already my results are incredible I had severe deformit..."
"Dr Marin and his staff were absolutely amazing A lot to be said about a doctor and staff that take the extra time to make you feel like more than just a number Dr Marin himself is a very well educated man that is an expert in every service he has to offer It is very evident that he does not cut..."
Your New Look After Revision Rhinoplasty
Revision Rhinoplasty can improve your self-confidence, which may fall after a failed surgery. It does not only enhance your aesthetic appeal by complementing the nose to your other facial features, but this procedure also improves your health by easing your breathing difficulties.
Request Your Consultation
To learn more, you can schedule an appointment online or you can call 858-638-9800
*The images and content provided on this website are developed to educate the public on the procedures offered at Marin Aesthetics. Individual results vary per patient. To assess your candidacy per procedure, we strongly recommend scheduling a formal consultation with board-certified plastic surgeon, Dr. Vincent Marin.