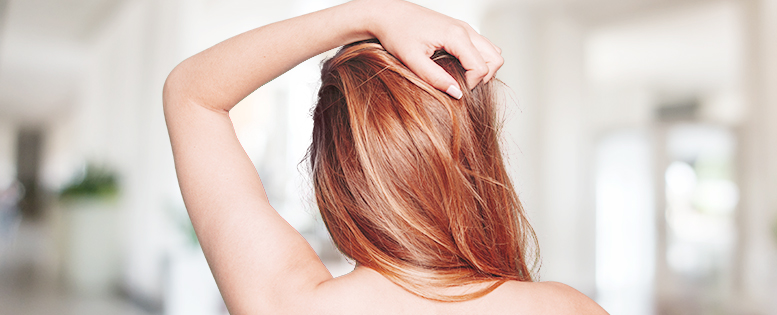 Arm Lift (Brachioplasty) is a surgical body contouring procedure that removes excess fat and skin from the upper arms. Dr. Vincent Marin of Marin Aesthetics is a board-certified plastic surgeon from San Diego, California, with over 20 years of experience. He strives to provide life-changing Brachioplasty results to countless men and women from all over the world.
Cost & Financing
In San Diego and La Jolla, arm lift procedures cost an average of $4,500 – $10,500. Multiple factors such as the extent of the treatment, anesthesia fees, and the location of the surgery may change the final price. You will get an accurate quotation of your personalized costs during the initial consultation with Dr. Marin.
We accept cash, personal checks, and all major credit cards.
Before & After for Brachioplasty Arm Lift
Patient Information
Age:
Gender:
Height:
Weight:
30-39
Female
5'0" - 5'5"
126-150 lbs.
40-49
Female
5'6" - 5'11"
151-175 lbs.
60
Female
5'0" - 5'5"
151-175 lbs.
50-59
Female
5'0" - 5'5"
176-200 lbs.
18-29
Female
5'6" - 5'11"
126-150 lbs.
View More Photos
Techniques
There are several different arm lift approaches, suited for a variety of problems patients demonstrate during a consultation.
Liposuction
Liposuction alone can be used to help contour and shape the upper arm if the main issue is unwanted fatty tissue and not excess skin.
This approach has the least amount of scarring and has the mildest recovery. Candidates for this approach must have limited skin excess.
Mini Brachioplasty
This technique creates an incision around the armpit area in order to tighten mild sagging skin. Combining a Mini Arm Lift with Liposuction corrects both loose skin and excessive fat tissue.
This approach completely avoids the long scar along the inner arm. However, this approach is best for patients who have limited skin laxity.
Standard Brachioplasty
The Standard (or Traditional) Arm Lift extends the incision along the arm, up to the elbow. This allows Dr. Marin to remove the redundant skin and fatty tissue, improving the shape and contour of the upper arm.
This is the most common approach for this surgery as it addresses significant skin excess and fatty tissue at the same time.
Extended Brachioplasty
The Extended Brachioplasty is used for patients who have loose skin along the entire arm due to significant and extensive weight loss.
Incisions are made along the entirety of the arm, with a small zigzag in the axilla to prevent limitations with arm elevation. Frequently, the scar will extend down the lateral chest to help address laxity in this region as well. The results of this technique are the most dramatic out of all the available options.
How is the Procedure Performed?
Dr. Marin will first mark your elbows, arms, and armpits with incision lines and areas for liposuction. The appropriate incision lines will then be made depending on the technique being used. Excess fat will be also be removed if your surgery includes liposuction.
Dr. Marin will remove excess skin and tissues in order to shape the new contour of your arms. To finish the procedure, your incisions will be closed by dissolvable sutures that will be absorbed by your body later on.
Our team will also provide a compression garment to minimize swelling and bruising.
Before & During the Procedure
Anesthesia
Based on Dr. Marin and a licensed anesthesiologist's recommendation, you will be put either under general anesthesia or local anesthesia with IV sedation.
Your Team
Dr. Marin will be leading a highly-trained team consisting of a Scripps Memorial board-certified anesthesiologist, an experienced Scrub Tech, and a Registered Nurse.
Surgery Time
A typical arm lift takes about 2 – 4 hours, depending on the procedure. Intensive forms of Brachioplasty may require Dr. Marin to leave drainage tubes to avoid fluid buildup. All forms of Brachioplasty are outpatient surgeries.
WHAT TO EXPECT FOR YOUR
ARM LIFT (BRACHIOPLASTY)
FINAL APPEARANCE
3 – 4 months for scars to fade and the final shape to take form.
ANESTHESIA
General or local with sedation.
DURATION OF RESULTS
Results depend on skin elasticity and quality.
Regular diet and exercise also improve results.
SIDE EFFECTS
Temporary bruising and swelling.

Recovery & Scars
Your final results will begin to show after 3 – 4 months, with more intensive procedures taking longer to fully heal. It is recommended to have a loved one assist you for up to 2 days after the surgery.
Keep the following in mind during your recovery period:
Use antibacterial soap
Avoid sun or UV light exposure
Avoid activities that may strain your upper extremities
Care should be taken when reaching upward to avoid strain on the incisions
Wear your prescribed compression garment for up to 6 weeks
Testimonial
"After researching consulting many doctors in three different states I opted to go with Dr Marin because he was the only doctor that not only offered his professional opinions but truly considered my personal concerns expectations He knows what hes doing he truly cares about his patients I..."
"I cant say enough amazing things about Dr Marin and his incredible staff I had a consultation at a different place a year prior and thought it went well until I met Dr Marin and was completely blown away They care so much and I felt so comfortable and confident There is no other place I will e..."
"I could not be more pleased with not only my results but Dr Marin and his whole staff My overall experience has been amazing I would do it all over again My only regret is not having had the courage to do it sooner I spent a year pondering on whether or not plastic surgery was for me A whole y..."
"Doctor Marin and his staff have been outstanding They have been excellent throughout my initial consultation surgery and post op I can not express how grateful I am to Dr Marin His surgical skills have changed my life Im 2 weeks post op already my results are incredible I had severe deformit..."
"Dr Marin and his staff were absolutely amazing A lot to be said about a doctor and staff that take the extra time to make you feel like more than just a number Dr Marin himself is a very well educated man that is an expert in every service he has to offer It is very evident that he does not cut..."
Your New Look After Arm Lift Surgery
Your scars will fade into thin, easily-hidden white lines after 6 – 12 months if you followed Dr. Marin's recovery advice, after which the final results will settle. The firmness and beauty of your arms will be restored, and their slimmer and contoured shape will increase mobility.
The results of arm lift last for many years as long as you maintain stable body weight and a healthy diet.
Request Your Consultation
To learn more, you can schedule an appointment online or you can call 858-638-9800

Butt Thigh Lift
Thigh Lift is a body contouring procedure that removes excess fat, and lifts and tightens loose, sagging skin in the thighs for improved lower body shape....
Read More
Body Lift
Remove Loose Skin with Body Lift Surgery Our San Diego body lift patients who have lost a significant amount of weight from diet and exercise or...
Read More
*The images and content provided on this website are developed to educate the public on the procedures offered at Marin Aesthetics. Individual results vary per patient. To assess your candidacy per procedure, we strongly recommend scheduling a formal consultation with board-certified plastic surgeon, Dr. Vincent Marin.