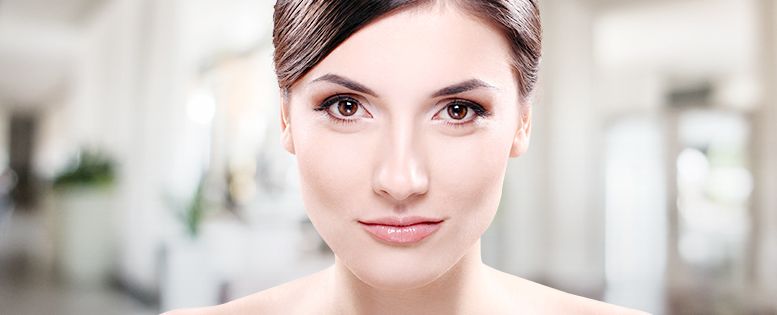 Restylane, a modern FDA-approved line of facial injectable fillers, is used to treat facial wrinkles, lack of cheek volume, and folds. The range of Restylane products smooth and soften atrophied areas of the face, creating a more youthful and rejuvenated appearance in our patients.
Dr. Vincent Marin is a leading board-certified plastic surgeon in San Diego, California. His two decades of experience annually yields hundreds of successful results to a global clientele of patients.
Cost & Financing
The cost of Restylane fillers ranges from $450 – $850 per half to a full syringe. The price range will depend on the volume, type of product used, the areas in need of treatment, and the number of treatments needed to achieve your desired goals.
At Marin Aesthetics, we accept cash, personal checks, and all major credit cards. Additionally, our practice meets patient needs by providing medical financing through a number of highly trusted providers.
Restylane Products
Restylane – Adds volume and restores fullness to the skin, clearing distinct folds and wrinkles on the corners of the mouth and the nose. This is an excellent choice to improve lower eyelid bags and dark circles.
Restylane Lyft – Used to restore areas such as the hands and cheeks. Lyft can also improve distinct lines in the face. This is the perfect filler for cheek augmentation or areas that need significant volume increase.
Refyne – Smooths out the lines on the corners of the mouth, targeting both the nasolabial folds and marionette lines. The final results leave the face with increased flexibility for natural movement, especially in the lips.
Defyne – Revitalizes the face to allow a range of natural facial movements and expressions. The product softens deeper lines found on the mouth and is a versatile filler for nearly any concern.
Before & During the Treatment
Restylane contains Hyaluronic Acid (HA), a naturally occurring substance in your facial tissue that helps provide volume beneath your skin. The filler is injected underneath your skin and acts as a supplement to the existing HA that normally depletes with age.
This treatment is designed to be a bit more "structural" and can build up the soft tissues better than many other HA fillers. The results are longer lasting and provide more volume to the face. In addition, it is formulated with the anesthetic lidocaine that allows for a more pain-free experience for patients undergoing dermal fillers.
We recommend that patients avoid aspirin products, blood thinners, and ibuprofen prior to their appointment. This will help to reduce the chance of post-treatment bruising.
The procedure takes approximately 15 – 30 minutes to complete.
Once the numbing agent applied to the treatment areas has taken effect, Restylane will be administered into the face. A treatment of Restylane adds immediate volume to the treated area and each product will gradually absorb water, further increasing the overall volume.
This does not cause your body to react and will be progressively absorbed over the course of the next 6 – 12 months, depending upon which product is used and the location injected.
WHAT TO EXPECT FOR YOUR
RESTYLANE TREATMENT
RISKS
Bruising, incomplete correction
FINAL APPEARANCE
2 – 3 days
ANESTHESIA
Topical and local anesthesia
RECOVERY
Back to work: Immediate
More strenuous activity: 1 – 2 days
DURATION OF RESULTS
6 months or longer depending upon which product is used
SIDE EFFECTS
Mild soreness and swelling
Recovery
Restylane treatment is an outpatient procedure, and you may go back to your normal activities as soon as you are finished with your treatment with Dr. Marin. Mild swelling, bruising, and soreness in the treatment sites are expected and will subside within 24 – 48 hours.
If the results are not what you desire, or you run the risk of infection, there is a product we can inject to make the HA filler disappear within an hour.
Your New Look After Restylane Treatment
Most patients will see an immediate change after the treatment. The product will continue to absorb some additional water and soften, becoming imperceptible within your own tissues over the next several weeks.
Restylane products will last for 6 months to a year, depending on the product and the location injected. Repeat injections are recommended to help maintain the changes over time and can be repeated indefinitely.
Request Your Consultation
To learn more, you can schedule an appointment online or you can call 858-638-9800
*The images and content provided on this website are developed to educate the public on the procedures offered at Marin Aesthetics. Individual results vary per patient. To assess your candidacy per procedure, we strongly recommend scheduling a formal consultation with board-certified plastic surgeon, Dr. Vincent Marin.