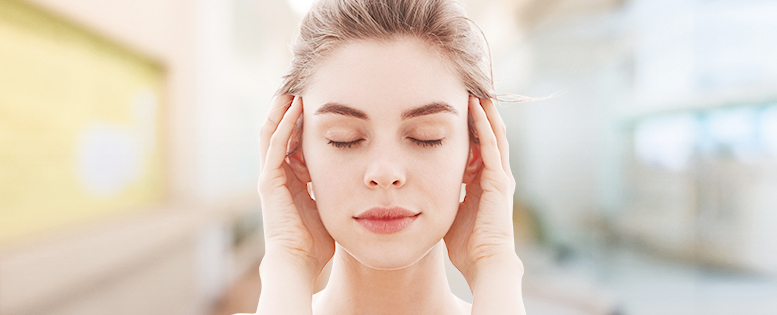 A brow lift, also known as the forehead lift, is a cosmetic surgical procedure that elevates and reshapes fallen or congenitally low brows with the goal of producing a refreshed and brighter appearance around the eyes.
Based in La Jolla, Dr. Vincent Marin is a board-certified plastic surgeon with over 20 years of surgical experience. At Marin Aesthetics, Dr. Marin provides beautiful and natural-looking brow lifts to patients from all around the world.
Cost & Financing
A brow lift in San Diego costs an average of $4,000 – $5,000. Various factors may cause the final price to differ, including the extent of the surgery, the specific type of anesthesia used, and the location of the operation. A personalized quotation of your costs will be given during your initial consultation.
Cosmetic surgery procedures are normally not covered by insurance. However, we offer various financing options that could help assist the financial needs of our patients.
Before & After for Brow Lift
Patient Information
Age:
Gender:
Height:
Weight:
18-29
Female
5'6" - 5'11"
100-125 lbs.
40-49
Female
5'0" - 5'5"
100-125 lbs.
18-29
Female
5'6" - 5'11"
126-150 lbs.
View More Photos
Different Techniques
The appropriate choice of technique is based upon your unique anatomy, your needs, and your aesthetic goals, and will be discussed during the initial consultation.
Temporal Brow Lift
This approach is designed to lift the lateral aspect of the brow through a small incision hidden in the temporal hairline.
Dr. Marin will free the brow from deeper attachments to allow for a lateral lifting and reshaping of the arch of the brow with limited downtime and easily concealed incisions.
Endoscopic Brow Lift
Dr. Marin will use several small incisions vertically along your hairline. An endoscope (a thin surgical instrument with a camera at the tip) will be used to inspect and free the tissue on your forehead. This will help him determine which muscles or connective fibers can be removed to help lift the brow area without disturbing or repositioning your hairline.
Coronal Brow Lift
A coronal approach is the strongest and most effective approach to elevate the brow and is suitable for significant sagging or brow ptosis. It uses an incision across the top of the head from ear-to-ear and provides a complete visualization and the opportunity for strong fixation to ensure a long-lasting result. The incision is longer, but it is usually very well hidden in the hair that even most hairdressers wouldn't notice.
One limitation with a coronal approach is that the hairline is simultaneously elevated in addition to the brows, thus not suitable for patients with a high hairline.
Hairline Approach Brow Lift
This approach is an effective alternative to a coronal approach where the hairline needs to be either maintained or possibly lowered. In this technique, an irregular incision is made along the hairline to elevate the brow and to address any transverse brow lines without elevating the hairline.
Testimonial
"After researching consulting many doctors in three different states I opted to go with Dr Marin because he was the only doctor that not only offered his professional opinions but truly considered my personal concerns expectations He knows what hes doing he truly cares about his patients I..."
"I cant say enough amazing things about Dr Marin and his incredible staff I had a consultation at a different place a year prior and thought it went well until I met Dr Marin and was completely blown away They care so much and I felt so comfortable and confident There is no other place I will e..."
"I could not be more pleased with not only my results but Dr Marin and his whole staff My overall experience has been amazing I would do it all over again My only regret is not having had the courage to do it sooner I spent a year pondering on whether or not plastic surgery was for me A whole y..."
"Doctor Marin and his staff have been outstanding They have been excellent throughout my initial consultation surgery and post op I can not express how grateful I am to Dr Marin His surgical skills have changed my life Im 2 weeks post op already my results are incredible I had severe deformit..."
"Dr Marin and his staff were absolutely amazing A lot to be said about a doctor and staff that take the extra time to make you feel like more than just a number Dr Marin himself is a very well educated man that is an expert in every service he has to offer It is very evident that he does not cut..."
Before & During the Procedure
Anesthesia
A brow lift is performed under general anesthesia, which will be provided by a board-certified anesthesiologist from ASMG based out of Scripps-Memorial La Jolla.
Your Team
Dr. Vincent Marin will be assisted by an anesthesiologist, a licensed Registered Nurse, and a Scrub Tech.
Surgery Time
Regardless of the technique you choose, you may expect brow lift surgery to last for about 1 – 2 hours.
WHAT TO EXPECT FOR YOUR
BROW LIFT / FOREHEAD LIFT
RISKS
Pain, bleeding, infection, incomplete improvement, nerve damage (rare)
FINAL APPEARANCE
1 – 2 months for swelling to completely resolve
ANESTHESIA
General anesthesia
RECOVERY
Back to work w/ makeup: 1 – 2 weeks
Strenuous activities: 3 – 4 weeks
DURATION OF RESULTS
About 5 – 10 years depending on which technique is used
SIDE EFFECTS
Temporary swelling, bruising, mild pain

Recovery & Scars
A brow lift is an outpatient procedure. You will wake up in a recovery room with surgical dressing on your eyebrows and forehead. Postoperative pain is more similar to a headache than typical surgical pain, and you will be given oral painkillers to control it.
In order to facilitate healing, limited physical activity is recommended for 2 – 3 days. A loved one should be on-hand to help you with some activities such as chores during this time. After 1 – 2 days, Dr. Marin will remove your surgical dressings and you may take full body showers and gently wash your hair. Makeup use, driving, work, exercise, and other normal activities may resume after 1 week or upon approval by Dr. Marin. Keep your scars away from direct sunlight for 4 – 6 weeks to maximize healing.
Your results will be deemed final after 6 – 8 weeks. Over the next 12 months, any scar will slowly turn white and eventually fade into a thin white line hidden along your hairline or concealed with some makeup.
Your New Look After Brow Lift
A successful brow lift results in tighter facial skin that makes you look young and revitalized. Your facial expressions will be more vivid and convey your emotions better. Best of all, a brow lift often lasts 10 – 15 years, helping delay all signs of aging on the face.
Request Your Consultation
To learn more, you can schedule an appointment online or you can call 858-638-9800
*The images and content provided on this website are developed to educate the public on the procedures offered at Marin Aesthetics. Individual results vary per patient. To assess your candidacy per procedure, we strongly recommend scheduling a formal consultation with board-certified plastic surgeon, Dr. Vincent Marin.