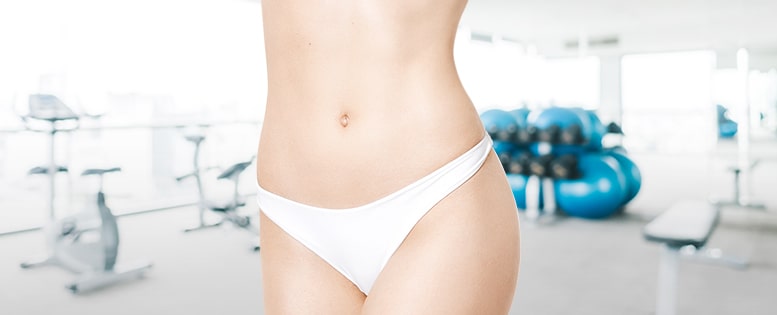 The tummy tuck, also known as an abdominoplasty, is a plastic surgery procedure used to tighten abdominal muscles and remove excess skin and tissue.
Dr. Vincent Marin is among the leading board-certified plastic surgeons in San Diego, California, and has performed hundreds of tummy tucks to satisfied men and women from all over the world.
Cost & Financing
In La Jolla and San Diego, the typical tummy tuck procedure costs $4,500 ⁠— $10,000. This may be higher or lower depending on the type of procedure you will undergo, the anesthesia used, or the location of your surgery. Frequently, it is part of a mommy makeover, so undertaking additional procedures (such as breast enhancement or labiaplasty) will also increase the overall cost.
Because the tummy tuck is regarded as cosmetic surgery, the costs will be not be covered by insurance. Marin Aesthetics instead offers plans from various providers to help with your finances. We also accept cash, personal checks, and all major credit cards.
Types of Tummy Tuck
Dr. Vincent Marin performs three types of tummy tucks. Each one is tailored to the needs of every patient. Most of the time, it is combined with a liposuction procedure, to minimize the fat around the abdomen and enhance the overall body contouring result.
Mini Tummy Tuck
Otherwise known as a mini-abdominoplasty, this procedure targets any excess skin and abdominal bulging below the belly button. However, depending on your shape and needs, you may not need abdominal wall tightening. The resulting scar is a thin, easily-hidden line along the lower abdomen.
Standard Tummy Tuck
Standard abdominoplasty tightens the entire abdominal wall, from just above the pubic bone to a little below the breast bone. Incisions will be made along the lower abdomen, frequently from hip-to-hip. The scar length is based upon the extent of excess skin that you have at the time of surgery. The muscles are tightened along the length of the entire abdominal wall, and any excess skin will be removed. Finally, Dr. Marin will locate and create a new belly button. The scars are longer than in a mini tummy tuck, but just as thin and easily concealed.
Extended Tummy Tuck
This technique is utilized if you have significant extra skin and fat on the abdomen, flanks, hips, and back. It is similar to the standard approach with an additional scar extending around the waist toward the lower back. The abdominal wall is also tightened from the sternum-to-the pubic bone. The scar is, by necessity, longer but still thin and simple enough to conceal.
Before & During the Procedure
Anesthesia
A highly skilled and experienced anesthesiologist from ASMG, the largest provider of anesthesiologists in San Diego, will provide your general anesthesia. The additional numbing fluid will be administered before and after the surgery to minimize pain, reduce bleeding, and greatly shorten recovery time.
Your Team
Dr. Vincent Marin will be leading the team consisting of a board-certified anesthesiologist, a registered nurse, and a scrub tech.
Surgery Time
The procedure should be over in 2 ⁠— 4 hours. Dr. Marin will extend the operating time as he sees fit, in order to reach your desired body shape.
WHAT TO EXPECT FOR YOUR
TUMMY TUCK (ABDOMINOPLASTY)
LENGTH
1 ⁠— 3 hours (depending upon the extent of the procedure)
RISKS
Pain, bleeding, infection, fluid collections, wound healing problems, blood clots
FINAL APPEARANCE
2 ⁠— 3 months
RECOVERY
Back to work: 1 ⁠— 2 weeks
More strenuous activity: 4 ⁠— 6 weeks
DURATION OF RESULTS
Permanent
SIDE EFFECTS
Temporary swelling, bruising, and mild pain.

Recovery & Scars
Abdominoplasty is generally an outpatient procedure, but you may opt to stay the night if you underwent an extended tummy tuck or combination surgery such as a mommy makeover. Dr. Marin will see you for post-operative instructions then clear you to go home.
Full recovery can take anywhere from 2 weeks (for a mini tummy tuck) to 6 weeks (for an extended tummy tuck). During the entire recovery period, it is recommended to avoid any sort of physical activity until Dr. Marin gives you permission once swelling and pain have resolved in about 6 weeks. A drain tube may be attached to your abdomen for a week, to control excess fluid collection. Additionally, you can resume work and limited daily activities within 2 weeks.
Testimonial
"After researching consulting many doctors in three different states I opted to go with Dr Marin because he was the only doctor that not only offered his professional opinions but truly considered my personal concerns expectations He knows what hes doing he truly cares about his patients I..."
"I cant say enough amazing things about Dr Marin and his incredible staff I had a consultation at a different place a year prior and thought it went well until I met Dr Marin and was completely blown away They care so much and I felt so comfortable and confident There is no other place I will e..."
"I could not be more pleased with not only my results but Dr Marin and his whole staff My overall experience has been amazing I would do it all over again My only regret is not having had the courage to do it sooner I spent a year pondering on whether or not plastic surgery was for me A whole y..."
"Doctor Marin and his staff have been outstanding They have been excellent throughout my initial consultation surgery and post op I can not express how grateful I am to Dr Marin His surgical skills have changed my life Im 2 weeks post op already my results are incredible I had severe deformit..."
"Dr Marin and his staff were absolutely amazing A lot to be said about a doctor and staff that take the extra time to make you feel like more than just a number Dr Marin himself is a very well educated man that is an expert in every service he has to offer It is very evident that he does not cut..."
Your New Look After Tummy Tuck
A tummy tuck will allow you to enjoy an enhanced and more aesthetically-appealing abdominal area. The procedure restores your body from the unwanted effects of significant weight gain and loss, pregnancy, along with removing unsightly stretch marks. Ultimately, an abdominoplasty gives you a flatter, tighter, and more beautiful abdomen.
Request Your Consultation
To learn more, you can schedule an appointment online or you can call 858-638-9800
*The images and content provided on this website are developed to educate the public on the procedures offered at Marin Aesthetics. Individual results vary per patient. To assess your candidacy per procedure, we strongly recommend scheduling a formal consultation with board-certified plastic surgeon, Dr. Vincent Marin.