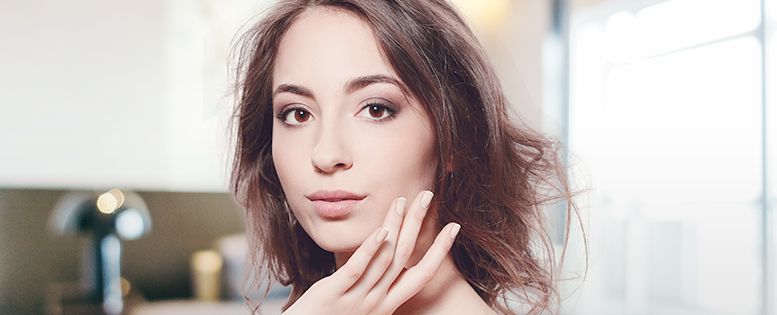 Laser Skin Resurfacing is a non-surgical cosmetic procedure that rejuvenates the skin by eliminating sun damage, fine lines, and acne scars.
Marin Aesthetics is led by top San Diego board-certified plastic surgeon, Dr. Vincent Marin. At his La Jolla practice, Dr. Marin regularly treats countless patients from every corner of the world with laser skin resurfacing treatments.
Cost & Financing
The cost for laser skin resurfacing in San Diego generally starts at $1,800. The final price of the procedure will be determined by a host of miscellaneous medical expenses, such as the current condition of your skin, the type of laser needed, and the number of laser treatments required to achieve your aesthetic goals.
Here at Marin Aesthetics, we accept cash, all major credit cards, and personal checks. Financing options are also available in order to meet your needs.
The Treatment
We utilize Dermal Optical Thermolysis (DOT Therapy) for one of our laser skin resurfacing treatments. DOT therapy is designed to produce refreshed and rejuvenated skin, with minimal downtime that does not compromise your outcome. The treatment is based on the concept of "Fractional Resurfacing," which involves the creation of small areas of inflammation that produces additional collagen during the healing period.
During the treatment, only a small fraction of your skin is treated. A treatment pattern or grid is produced on a small segment of your skin, and then the laser produces tiny pulses of energy, effectively creating small treatment zones. The settings are adjusted to the particular needs of your skin, the amount of skin, the extent of your fine lines as well as sun or environmental damage. Dr. Marin may make fine adjustments during the course of the procedure to continue to produce optimal results.
The treatment precisely creates thousands of microscopic holes in your skin, which immediately tightens it and begins the stimulation of collagen that improves texture, tone, fine lines, deep facial rhytids, wrinkles, and acne scars. This process ensures a faster recovery.
For more aggressive treatment, we employ a Sciton TRL Ablative Erbium Laser which is particularly useful in treating fine lines around the mouth and lower eyelids. This laser treatment treats all of the skin unlike fractional resurfacing. Thus, there is a more complete treatment, but often a prolonged recovery since no untreated skin is left behind. The laser can be tuned to the specific needs of each patient, but the area around the mouth requires an aggressive approach. This does lead to prolonged redness. This treatment can be useful in tightening the skin as well, most notably in the lower lids. We frequently employ this treatment with facial rejuvenation procedures.
WHAT TO EXPECT FOR YOUR
LASER SKIN RESURFACING
LENGTH
30 minutes – 1 ½ hour
RISKS
Pigmentation changes, redness, small bumps on the skin, acne
FINAL APPEARANCE
2 weeks – 3 months
ANESTHESIA
Topical or General anesthesia
DURATION OF RESULTS
Permanent with skincare maintenance
SIDE EFFECTS
Bacterial infection, swelling, prolonged redness, itching

Recovery
Once the procedure is complete, the treated areas will be bandaged by Dr. Marin. Within 24 hours, you can begin to gently clean the treatment areas 4 – 5 times a day, which is followed by the application of doctor-prescribed ointment to minimize the formation of scabs and scar tissue.
Swelling is normal and will be treated with additional medication prescribed by Dr. Marin, and should subside within 3 days. The swelling and redness can persist for weeks if aggressive treatments are employed.
Testimonial
"After researching consulting many doctors in three different states I opted to go with Dr Marin because he was the only doctor that not only offered his professional opinions but truly considered my personal concerns expectations He knows what hes doing he truly cares about his patients I..."
"I cant say enough amazing things about Dr Marin and his incredible staff I had a consultation at a different place a year prior and thought it went well until I met Dr Marin and was completely blown away They care so much and I felt so comfortable and confident There is no other place I will e..."
"I could not be more pleased with not only my results but Dr Marin and his whole staff My overall experience has been amazing I would do it all over again My only regret is not having had the courage to do it sooner I spent a year pondering on whether or not plastic surgery was for me A whole y..."
"Doctor Marin and his staff have been outstanding They have been excellent throughout my initial consultation surgery and post op I can not express how grateful I am to Dr Marin His surgical skills have changed my life Im 2 weeks post op already my results are incredible I had severe deformit..."
"Dr Marin and his staff were absolutely amazing A lot to be said about a doctor and staff that take the extra time to make you feel like more than just a number Dr Marin himself is a very well educated man that is an expert in every service he has to offer It is very evident that he does not cut..."
Additionally, Dr. Marin recommends the regular application of SPF 30 sunscreen, combined with a hydrating moisturizer, topical antioxidants, growth factor, peptide cosmeceuticals with retinol, and limited sun exposure to maintain your results.
Results are long-lasting but there can be significant downtime from laser skin resurfacing. You can return to work within 1 – 2 weeks and most of your daily activities soon after treatment. However, there will be persistent redness that can take weeks to fully subside. Much of this is easily covered with makeup and can allow for a return to normal daily activities within 7 – 10 days. With regular skincare, you can enjoy results that last for years while minimizing the preventable causes of premature aging.
Request Your Consultation
To learn more, you can schedule an appointment online or you can call 858-638-9800
*The images and content provided on this website are developed to educate the public on the procedures offered at Marin Aesthetics. Individual results vary per patient. To assess your candidacy per procedure, we strongly recommend scheduling a formal consultation with board-certified plastic surgeon, Dr. Vincent Marin.