As most cosmetic surgery is not covered by insurance, we take cash, personal checks, and all major credit cards. We offer medical financing through different providers to meet the varying needs of our patients. We have found that increased financial flexibility allows our patients a range of options to meet their needs better.
Financing Options

Care Credit
Care Credit works exclusively with health care services and has a long history of cosmetic plastic surgery. They provide no-interest financing options for terms as short as six months up to 24 months. Approval is rapid, and frequently decisions can be made during your initial consultation. The payment structure is much like a credit card, and it allows you to pay over an extended period and without interest – as long as the payments are made on time. Apply now!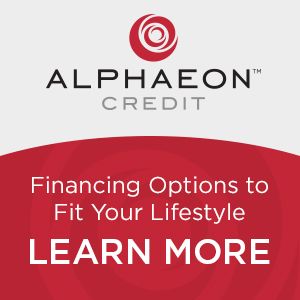 Alphaeon Credit
Your best you is closer than you think. With the ALPHAEON CREDIT card, you'll find the widest array of monthly payment options to help you reach your individual wellness, beauty, and performance goals.The ALPHAEON CREDIT card allows you to move forward today without delay. Plus, with special financing options not available with other credit cards, you may find the ALPHAEON CREDIT card is the better way to pay.With the ALPHAEON CREDIT card, you can receive the care your physician recommends with flexible payment options that fit your lifestyle.Apply today so you can focus on looking, feeling, and being your best. Click here to apply.

Health Insurance Coverage
The majority of health care plans do not cover most cosmetic surgeries. There are certain instances where insurance will reimburse a patient for cosmetics-related procedures, but this nearly always involves a functional problem diagnosed before the surgery itself. This is most often seen with rhinoplasty/septoplasty procedures, upper eyelid lift surgery, and breast reduction or reconstruction surgeries. Our office will be more than happy to help you organize and file your claim with your respective insurance carrier.
Cosmetic Surgery Pricing
Exact costs vary from patient to patient, which can depend upon the extent of the procedure, duration of anesthesia, and if multiple procedures are combined in the same surgery. Below, you will find a range of typical costs for many of our most frequently performed procedures. If you don't find the type of surgery you are interested in, please call our office for details at (858)638-9800.
| | |
| --- | --- |
| Plastic Surgery Procedure | Fee Range |
| Abdominoplasty (tummy tuck) | $5, 500 – 9, 800 |
| Blepharoplasty (eyelid lift) | $2, 500 – 5, 000 |
| Breast Augmentation | $6, 900 – 7, 900 |
| Breast Lift | $5, 500 – 10, 500 |
| Breast Reduction | $6, 500 – 12, 000 |
| Facelift | $6, 500 – 12, 000 |
| Forehead Lift (Browlift) | $3, 000 – 5, 000 |
| Liposuction | $3, 000 and up |
| Otoplasty | $4, 500 – 5, 500 |
| Rhinoplasty/Septoplasty | $6, 500 – 10, 000 |
| Thigh Lift | $4, 500 – 10, 000 |
| Upper Arm Lift | $4, 000 – 8, 000 |
*The images and content provided on this website are developed to educate the public on the procedures offered at Marin Aesthetics. Individual results vary per patient. To assess your candidacy per procedure, we strongly recommend scheduling a formal consultation with board-certified plastic surgeon, Dr. Vincent Marin.