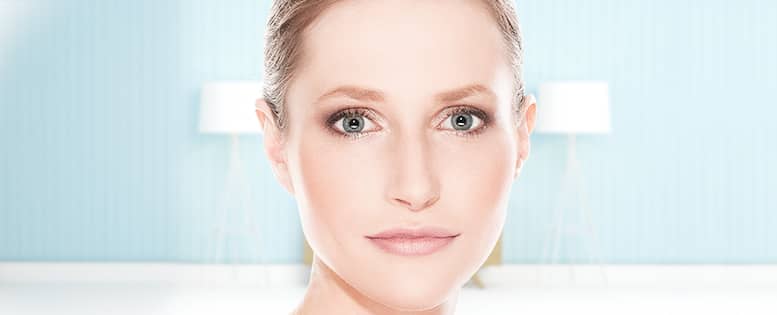 Radiesse is a dermal filler that restores volume to the face by sculpting cheekbones or enhancing facial symmetry and balance. With two decades of experience as a leader in his field, Dr. Marin annually provides stunning Radiesse results to hundreds of patients every year.
Schedule your consultation with one of the top board-certified plastic surgeons in San Diego now!
Cost & Financing
At Marin Aesthetics, the costs for Radiesse starts at $750 per syringe. Your final price will depend on a host of miscellaneous medical expenses, including the size of the treatment area, the number of syringes needed per session, and the number of follow-up sessions with Dr. Marin required to maintain your desired results.
We accept personal checks, cash, and all major credit cards. Additionally, we offer financing options to manage patient costs.
The Treatment
Radiesse is a soft tissue filler composed of calcium-based microspheres called calcium-hydroxylapatite, which are suspended in a watery gel. The filler is delivered into the deeper soft tissues of the face, following the application of topical anesthesia or a numbing agent over the injection site.
Once Radiesse is administered beneath the skin, the microspheres stimulate the production of natural collagen, effectively refilling any lost volume in the face. This filler encourages your body to restore volume with its own tissues. A single treatment will last between 9 – 18 months.
WHAT TO EXPECT FOR YOUR
RADIESSE INJECTION
RISKS
Bruising, incomplete correction
FINAL APPEARANCE
2 – 3 days
ANESTHESIA
Local or topical anesthesia
RECOVERY
Back to work: Immediate
More strenuous activity: 1 – 2 days
DURATION OF RESULTS
6 months or longer depending upon which product is used
SIDE EFFECTS
Possible bruising

Recovery
Immediately after the injection of Radiesse, Dr. Marin may have you ice the treated area and continue to do so over the course of the next 24 hours after treatment. This is primarily for your comfort and to reduce the incidence of bruising. No massage or manipulation is needed.
Testimonial
"After researching consulting many doctors in three different states I opted to go with Dr Marin because he was the only doctor that not only offered his professional opinions but truly considered my personal concerns expectations He knows what hes doing he truly cares about his patients I..."
"I cant say enough amazing things about Dr Marin and his incredible staff I had a consultation at a different place a year prior and thought it went well until I met Dr Marin and was completely blown away They care so much and I felt so comfortable and confident There is no other place I will e..."
"I could not be more pleased with not only my results but Dr Marin and his whole staff My overall experience has been amazing I would do it all over again My only regret is not having had the courage to do it sooner I spent a year pondering on whether or not plastic surgery was for me A whole y..."
"Doctor Marin and his staff have been outstanding They have been excellent throughout my initial consultation surgery and post op I can not express how grateful I am to Dr Marin His surgical skills have changed my life Im 2 weeks post op already my results are incredible I had severe deformit..."
"Dr Marin and his staff were absolutely amazing A lot to be said about a doctor and staff that take the extra time to make you feel like more than just a number Dr Marin himself is a very well educated man that is an expert in every service he has to offer It is very evident that he does not cut..."
Your New Look After Radiesse Treatment
Full results from the treatment of Radiesse will settle in about 2 – 3 days. You can enjoy younger, plumper, and vibrant skin once the final results settle. Dr. Marin will recommend follow-up treatments after 6 months in order to maintain the final results.
Request Your Consultation
To learn more, you can schedule an appointment online or you can call 858-638-9800
*The images and content provided on this website are developed to educate the public on the procedures offered at Marin Aesthetics. Individual results vary per patient. To assess your candidacy per procedure, we strongly recommend scheduling a formal consultation with board-certified plastic surgeon, Dr. Vincent Marin.