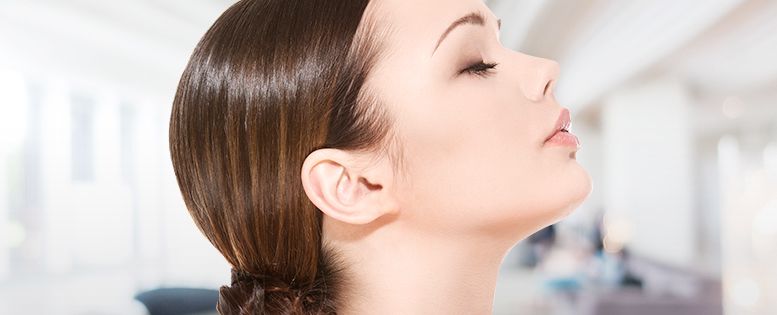 Chin Augmentation is a surgical procedure that reshapes the chin to better complement your facial profile and balance. The operation corrects aesthetic issues such as an asymmetrical, cleft, or weak chin.
Dr. Vincent Marin of Marin Aesthetics has over 20 years of experience as a leading board-certified plastic surgeon in La Jolla and San Diego. Over this period, he has performed countless satisfying and successful chin augmentation surgeries on men and women from all over the globe.
Cost & Financing
In San Diego and La Jolla, chin augmentation typically costs $4,500 – $6,500. The final price will depend on the type of procedure, the location of your operation, or other miscellaneous fees. Often, this procedure is combined with liposuction of the neck to help further enhance the results.
We accept cash, personal checks, and all major credit cards. We also offer various financing options to meet your needs.
Before & After for Chin Lift
Patient Information
Age:
Gender:
Height:
Weight:
18-29
Female
n/a
100-125 lbs.
18-29
Female
5'0" - 5'5"
100-125 lbs.
18-29
Female
5'6" - 5'11"
126-150 lbs.
40-49
Male
6'0" - 6'5"
201-225 lbs.
40-49
Male
6'0" - 6'5"
151-175 lbs.
View More Photos
Types of Chin Augmentation
Chin Implants
Unlike breast implants, chin implants are made from solid silicone that does not leak or rupture. Chin implants are available in various shapes and sizes, and your options will be discussed during your consultation. We find it helpful to perform computer simulations on photos taken during the consultation to help establish a mutually agreed upon surgical goal.
Dr. Marin usually inserts implants from a small, half-inch incision underneath the chin and secures the chin implant to the bone to prevent long term issues such as malposition and rotation.
Augmenting a particularly weak or asymmetric chin may require cutting the chin bone, advancing the segment (osseous genioplasty), and fixing the bone with titanium plates and screws. However, this is a much less common approach.
Dermal Fillers
These are non-surgical alternatives to chin implants that can increase the profile of your chin, fill in clefts, or balance facial features. The most popular dermal fillers are collagen, hydroxylapatite, hyaluronic acid, and polymethylmethacrylate (PMMA).
These fillers may last for a 6 – 9 months before the body absorbs them naturally, so you may have to visit your doctor again if you want to have lasting results. PMMA injections are permanent, but the product cannot be easily removed if the outcome leaves you unsatisfied.
Before & During the Procedure
Anesthesia
Chin implant surgery is typically performed under general anesthesia or local anesthesia with sedation. Injectable fillers are now formulated so that the filler itself is pre-mixed with lidocaine or other forms of local anesthesia.
Your Team
Dr. Vincent Marin will be leading a team consisting of a Scripps Memorial board-certified anesthesiologist, a licensed Registered Nurse, and a Scrub Tech.
Surgery Time
In general, a chin augmentation may take 1 – 2 hours to complete depending on the procedures performed.
WHAT TO EXPECT FOR YOUR
CHIN AUGMENTATION (MENTOPLASTY)
ANESTHESIA
General anesthesia (occasionally local anesthetic with IV sedation)
RISKS
Pain, bleeding, infection, rare damage to nerves, an incomplete improvement
FINAL APPEARANCE
2 – 3 months
RECOVERY
More strenuous activity: 4 – 6 weeks
DURATION OF RESULTS
Permanent
SIDE EFFECTS
Temporary swelling, bruising, and some pain.

Recovery & Scars
If you had surgical chin augmentation, you will wake up in a private recovery room with small bandages on your chin covering the incision. Dermal fillers have no significant associated downtime.
At first, you may feel numbness in your lips. There may also be some mild pain and swelling in the chin and jaw for 5 – 7 days after the procedure. You may find it a bit difficult to smile and talk and you may feel a tight sensation around the operated area for up to 1 week.
Your daily routine, such as work, driving, chores, and light exercises may resume after 1 week. You may require a soft diet for 1 – 2 weeks only if you have any discomfort chewing, which is rare. We recommend avoiding contact sports, helmets, and strenuous exercises for 4 – 6 weeks.
Final results will manifest after 2 – 3 months. The scar from the surgical procedure will be out of sight below the chin, while dermal filler injections will leave no scars.
Testimonial
"After researching consulting many doctors in three different states I opted to go with Dr Marin because he was the only doctor that not only offered his professional opinions but truly considered my personal concerns expectations He knows what hes doing he truly cares about his patients I..."
"I cant say enough amazing things about Dr Marin and his incredible staff I had a consultation at a different place a year prior and thought it went well until I met Dr Marin and was completely blown away They care so much and I felt so comfortable and confident There is no other place I will e..."
"I could not be more pleased with not only my results but Dr Marin and his whole staff My overall experience has been amazing I would do it all over again My only regret is not having had the courage to do it sooner I spent a year pondering on whether or not plastic surgery was for me A whole y..."
"Doctor Marin and his staff have been outstanding They have been excellent throughout my initial consultation surgery and post op I can not express how grateful I am to Dr Marin His surgical skills have changed my life Im 2 weeks post op already my results are incredible I had severe deformit..."
"Dr Marin and his staff were absolutely amazing A lot to be said about a doctor and staff that take the extra time to make you feel like more than just a number Dr Marin himself is a very well educated man that is an expert in every service he has to offer It is very evident that he does not cut..."
Your New Look After Chin Augmentation
Chin augmentation is designed to either look subtle or dramatic depending on the final shape you desire. You will be able to enjoy a stronger jawline, a more attractive chin, and overall balanced facial features. The results of the surgery are permanent and should not require any long-term maintenance.
If you are considering having the procedure, contact us at Marin Aesthetics to schedule a consultation with Dr. Marin!
Request Your Consultation
To learn more, you can schedule an appointment online or you can call 858-638-9800
*The images and content provided on this website are developed to educate the public on the procedures offered at Marin Aesthetics. Individual results vary per patient. To assess your candidacy per procedure, we strongly recommend scheduling a formal consultation with board-certified plastic surgeon, Dr. Vincent Marin.