The goal of breast augmentation surgery in patients with tubular breasts is to produce a standard breast shape by releasing banding at the base of the breasts, creating a larger and more rounded breast envelope, and reducing the areola size nipple. I have experience performing this type of surgery and achieved excellent results for tubular breast deformities patients. If you suffer from this condition, we invite you to schedule a Marin Aesthetics consultation to determine if you are the right candidate for breast surgery.
Tubular Breast Surgery Candidates
I have treated patients with mild to severe tubular breast deformities. Common characteristics of the condition include:
A high breast fold
Narrow base diameter
Breasts that have an elongated, tube-like breast shape
Droopy breasts or nipples that point downward
A minimal amount of breast tissue
A wide space between the breasts
Breast asymmetry
Large areolas
Protruding nipples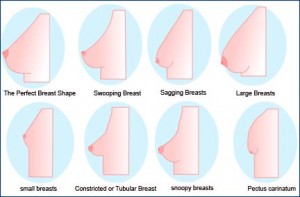 Technique
Breast augmentation cases for patients with tubular breast deformities are more complicated than regular cases; reconstructive techniques may be required to release any constrictions on the lower half of the breasts, spread out the breast tissue, and reshape the breasts to a more pleasing aesthetic. For some patients, mastopexy techniques should be performed to reshape the breasts further and address the areolas and nipples' appearance.
Breast surgery on tubular breasts may involve:
Internal incisions to release banded or constricted breast tissue; this will allow us to create a more extensive breast envelope and prevent or minimize the double-bubble effect that can occur after breast implants are placed in patients with tuberous breast deformities.
Lowering the crease of the breast to create a larger envelope for the breast tissue or implant.
Widening the breast crease to correct a narrow base diameter.
The use of a tissue expander expands the breast envelope.
Placement of breast implants to increase the size and shape of the breasts.
Breast lift surgery to correct a long skin envelope, treat ptosis and reduce the nipples and areolas' size and projection.
Results
In mild tubular breast deformities, I'm able to achieve excellent outcomes and produce breasts that look normal. Patients with significant tubular breast deformities can expect an improved aesthetic, though it may take more time for the outcome to become apparent. For example, patients with a high breast fold may notice a visible crease in the breast that results in a double bubble appearance. Patients should wait at least six months for any visible creases on the breasts to resolve.
Tubular breast deformities can be a significant source of body image issues in patients. I understand how tubular breasts can diminish a patient's self-esteem and overall quality of life. After an in-office examination, we can formulate a treatment plan to improve the shape of the breasts and the areolas and nipples' appearance.
*The content in this blog is developed to spread the awareness towards plastic surgery. Our blog is not intended to serve as a replacement for an actual in-office consultation with Dr. Marin. As such, the information within this blog reflects the unique cases of our individual patients.