Quick Way to
Remove

Unwanted Fat

The unwanted fatty tissue is one of the most frequent complaints Dr. Vincent Marin commonly receives from his patients. Diet and exercise alone are often not enough to help patients rid themselves of excess fatty tissue in problem areas.
What is Liposuction?
Liposuction is one of the best means to safely and permanently remove unwanted fat. According to the American Society for Aesthetic Plastic Surgery, `over 340,000 patients underwent liposuction in 2008 alone.
Liposuction involves the use of small "cannulas" or tubes attached to a suction device to remove unwanted fatty tissue beneath the skin – resulting in a more defined appearance and contour.
It can be performed in multiple areas through tiny incisions hidden in areas that are easily concealed. Areas, where liposuction is commonly used, are:
Face and neck
Upper arms
Breasts and bra-line
Upper and lower abdomen
Waist, hips, and buttocks
Inner and outer thighs
Knees, calves, and ankles
Liposuction is commonly combined with other procedures like tummy tuck, breast augmentation, and breast lift as the recovery is well tolerated. Every year hundreds of thousands of patients successfully undergo liposuction helping to reveal a thinner, more confident individual.
Ideal Candidates for Liposuction
Not everyone may be able to enjoy the benefits of liposuction. For the best results, the ideal candidates for liposuction should be over 18 years old and must have the following:
Excessive subcutaneous body fat which is resistant to diet and exercise
A steady weight and within 15-30% of your ideal body weight
Healthy body with no life-threatening illness or medical conditions
A positive outlook and realistic expectations about the procedure
A skin with good elasticity for it to bounce back once fat is removed
WHAT TO EXPECT FOR YOUR LIPOSUCTION
LENGTH
1 – 3 hours (depending upon the extent of the procedure)
RISKS
Pain, bleeding, infection, incomplete improvement and contour irregularities
FINAL APPEARANCE
1 – 2 months
ANESTHESIA
General or local with IV sedation
RECOVERY
Back to work: 1 – 2 weeks
More strenuous activity: 2 – 3 weeks
DURATION OF RESULTS
Permanent
SIDE EFFECTS
Temporary swelling, bruising and mild pain.

Different Liposuction Techniques
Tumescent Technique
In almost all liposuction procedures, fluid also called tumescent fluid is infused into the tissues to expand the fatty layer and constrict the blood vessels. This improves the cosmetic outcome and limits the bruising after surgery. Marin Aesthetics provides local anesthetic in the tumescent fluid to ensure patients are comfortable throughout the surgery.
Suction Assisted Lipectomy (SAL)
In SAL, rigid tubes (cannulas) are placed in the fatty layer beneath the skin through small incisions. As they pass through the treatment area, suction will help remove unwanted fat cells permanently. The tubes differ in size depending on the area and the amount of fat to be removed.
Power Assisted Liposuction (PAL)
At times, it may be difficult for cannulas to pass through deeper fatty layers because of previous liposuction or a patient's anatomy. Power assisted devices were made to treat such areas through rapid, tiny vibrations of the cannula tip – penetrating and dislodging the unwanted fat for easier removal. It also results in lesser swelling and bruising.
Ultrasound Assisted Liposuction (UAL)
Similar to the power assisted technique, ultrasound-assisted liposuction uses ultrasonic energy to break up unwanted fatty tissue while selectively sparing fibrous tissue, nerves, and blood vessels. Ultrasound liposuction (VASER is the manufacturer) is one of the most effective ways to treat patients who have previously undergone liposuction, or who have particularly fibrous areas to be treated.The ultrasound cannula is first placed into the fatty layer to liquefy the fat with the rapid vibration provided by the ultrasound probe. Then, through a second step of the procedure, traditional liposuction techniques are used to remove the liquefied fat. Any remaining disrupted fat that is not removed is then absorbed and excreted in the body. Since this is a two-step procedure, the technique takes longer to perform, but there is a significant increase in the amount of fat successfully removed from the body in troublesome areas.
Undergoing Liposuction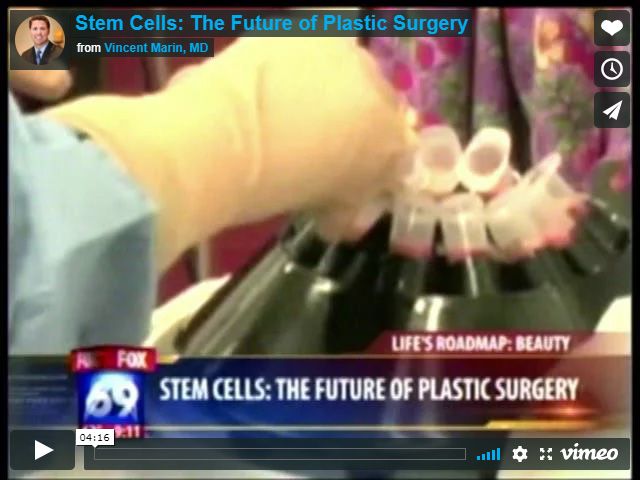 During your liposuction, you will first be put under general anesthesia for your comfort throughout the surgery.
Dr. Marin will then create incisions that are a quarter to a third of an inch based on the marks he made before your liposuction. These incisions will be placed in the area where excessive body fat is deposited.
Next, Dr. Marin will insert the cannulas through the incision and into the fat layers. He will move it back and forth to break the fat cells and suction them out using a vacuum pump or a syringe – depending on the technique you and Dr. Marin agreed upon. This part of the procedure varies according to the type of liposuction done.
Finally, your incisions will either be left open or closed with few stitches – depending on Dr. Marin's preference. For some, open incisions are better because they lessen the bruising and swelling post-surgery.
After Your Liposuction
After the procedure, you may leave Marin Aesthetics or spend the night depending on the amount of fat removed from your body. Dr. Marin will advise you on what's best for you. He will also tell you how long it will be before you can go back to your normal activities.
Liposuction results in swelling in the areas that are treated which are very dependent upon which areas are treated, the amount of fat removed and the individual patient. For the first 24-48 hours, our liposuction patients may leak a little fluid from each of the incision sites. Postoperative discomfort is much like a strenuous workout and generally well tolerated with prescribed pain medication.

Testimonial
"OMG My boobs look absolutely unbelievable I cant thank you enough for making this experience so wonderful Your work is impeccable From the first phone call you and your staff have been so caring and fun and have treated me with the utmost respect You addressed all my questions and concerns..."
"Dr Marin is a magician I wake up happy every day now"
"Words fail to adequately convey how grateful and genuinely happy I am with your work and I couldnt have imagined it coming out any better This has been the BEST pampering I have ever done for myself I could not be happier thank you Dr Marin you are an incredibly gifted surgeon..."
"Wow Voila Bingo or D all of the above Loving your work Thank you thank you You chose the perfect everything for me Merry X-Mas and best for a great 2009"
"My surgeon Dr Vincent Marin far exceeded my expectations Three months ago I had breast augmentation and rhinoplasty performed on the same day and could not have asked for a better team of highly trained professionals to help guide me through the process My surgeries turned out beautifully and I w..."
Recovery and Scarring
You may be able to return to work, do exercise, and resume any vigorous physical activities 2-4 days after your liposuction. Normally, a patient will wear a compressive garment that covers the areas treated for a period of 2-6 weeks. This will be individualized for your specific procedure.
Scarring after undergoing liposuction depends on the type of technique used in the procedure. In general, scarring is not much of a problem for Marin Aesthetic liposuction patients. Most are extremely short, less than an inch, and hardly noticeable when healed.
Your New Look After Liposuction
Liposuction usually removes 10 pounds of fat at most, so one should not expect dramatic weight changes. However, your new contour will be noticeable. Results may last for many years as long as the figure is maintained with proper diet and exercise.
Swelling and bruising may obscure the final results that it may seem minimal, but as they subside, you may be able to see your new body contour. It may take 1-3 months for the swelling to fully subside. Your skin may also appear loose, but over time, it will adjust to the new and enhanced shape of your body.
Marin Aesthetics liposuction patients enjoy a slimmer figure with reduced body fat and youthful appearance. It may not be the same for everyone, but the procedure undoubtedly boosts confidence and self-esteem. Liposuction may just be your first step to a healthier and active lifestyle. Inquire about the procedure here.
Request Your Consultation
To learn more, you can schedule an appointment online or you can call 858-638-9800