Rejuvenate Your Appearance with a Facelift
Facelift, also known as rhytidectomy, is a surgical procedure used to rejuvenate and improve a person's face by removing excess skin. A standard facelift will address prominent smile lines, cheek hollowing, and excess jowl and neck skin.
Since many people are becoming increasingly conscious of the aging process, there are more men and women who are seeking plastic surgery to restore their youthful appearance. For some San Diego patients, their primary motivation for visiting a plastic surgeon is their friends' and family's comments of how they look as if they are angry or tired – when in fact, they are well-rested and feeling great. For others, they begin to notice unwanted, deepening lines and excess facial skin that makes them look and feel old.
Whatever the reason, facelift is not designed to make you look different. It is to turn back the clock and restore a refreshed and rejuvenated face – allowing your exterior to reflect the youthfulness you feel inside.
Ideal Candidate for a Facelift
The best facelift candidate is someone who is healthy, doesn't smoke, and is concerned about the aging changes in the face, jowl, and neck. They should also have the following:
Prominent smile lines
Sagging facial skin
Hollowing cheeks
Excess neck and jowl skin
WHAT TO EXPECT FOR YOUR
FACELIFT
LENGTH
3-6 hours (depending on the extent of the procedure)
RISKS
Pain, bleeding, infection, incomplete improvement, nerve damage (rare)
FINAL APPEARANCE
1 – 2 months for swelling to completely resolve
ANESTHESIA
General (occasionally local with IV sedation)
RECOVERY
Back to work w/ makeup: 1-2 weeks
Strenuous activities: 3-4 weeks
DURATION OF RESULTS
About 7 – 10 years
IN/OUTPATIENT
Outpatient (occasionally overnight depending on the extent and your health)
SIDE EFFECTS
Temporary swelling, bruising and some pain.

Facelift Consultation
Facelift and facial rejuvenation surgery are very common for both women and men living in Southern California. Our faces suffer from continued environmental damage and are a reflection of who we are as individuals. With time, our faces may begin to age beyond the way we feel inside. A well-executed facelift can restore your external appearance to more accurately reflect the youth and vitality within.
If you are interested in finding out more about facelift or facial rejuvenation surgery, contact Marin Aesthetics to discuss your facelift options and find out what procedure is right for you.
Types of Facelift
There are a number of different approaches to a facelift, and these have been designed to treat different problems that patients commonly develop. Options range from a mini or petit approach where the scar is shorter as there is less skin to remove (Mini Facelift) to a complete face and neck lift where Dr. Marin can address the entire face and neck simultaneously (Traditional/Full Facelift).
In certain cases, some techniques can be performed in a skin-only fashion, but most patients will most likely have a "deep plane" or "SMAS" facelift. This approach lets Dr. Marin to remove the excess skin and to tighten and reposition the underlying muscles and fat. This is a more long-lasting approach, and it helps to improve scars and ease the tension on the skin.
Undergoing Facelift Surgery
Most facelift surgeries are performed under general anesthesia, which typically lasts for 3-4 hours. The surgery may last this long because facelift is a meticulous operation and requires attention to every detail. After all, this is your face that we are dealing with.
Your incisions depend upon the type of facelift you choose. In traditional facelifts, the incision begins in the hairline, continues around the ear, and ends in the lower scalp. For a mini facelift, the scars are relatively shorter and minimal. For every procedure, incisions are made sure to be hidden in easily concealable places.
The face is addressed in layers with the tension being placed deep while the excess skin is dealt without. This allows for almost imperceptible scarring even in cosmetically sensitive areas. Tissues and fat are redistributed accordingly to the areas affected by aging. Then, your skin is draped over the contours of your face while the excess skin is trimmed. In the neck, loose muscles are tightened and excess fat are removed either directly or through the use of liposuction. Finally, your incisions are closed with sutures. See below post-op scar results.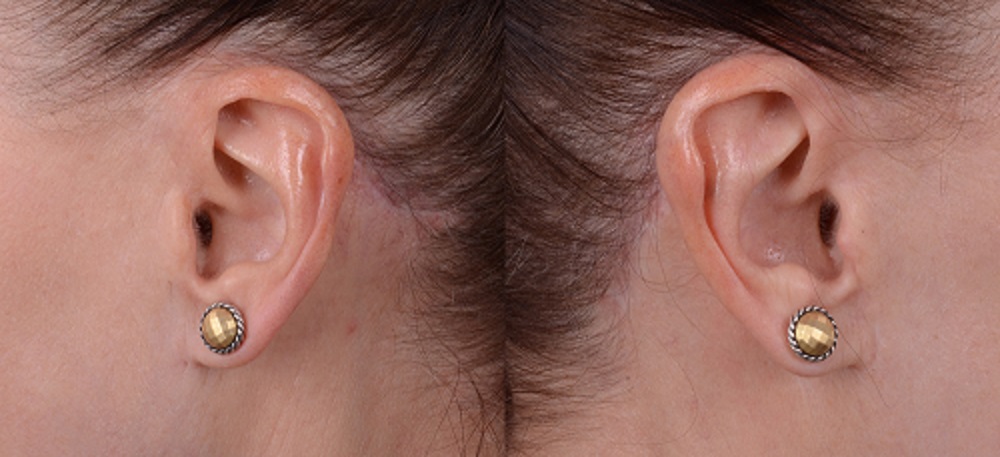 After Your Facelift
After your facelift, you may wake up with a light compressive dressing which covers the incisions from the surgery. Small drains are also temporarily placed to remove excess fluid. Patients return home under supervised care with a scheduled follow-up the next day.
Your face will feel slightly sore and experience mild pain once the anesthesia wears off. Dr. Marin will prescribe medications to control and address such.


OMG!! My boobs look absolutely unbelievable!!! I cant thank you enough for making this experience so wonderful. Your work is impeccable! From the first phone call, you and your staff have been so
Dr. Marin is a magician, I wake up happy every day now
Words fail to adequately convey how grateful and genuinely happy I am with your work. …and I couldn't have imagined it coming out any better. This has been the BEST pampering I have ever
Wow! Voila? Bingo! or "D" all of the above! Loving your work…. Thank you, thank you! You chose the perfect everything for me! Merry X-Mas and best for a great 2009
My surgeon Dr. Vincent Marin far exceeded my expectations. Three months ago I had breast augmentation and rhinoplasty performed on the same day and could not have asked for a better team of highly

Recovery and Scarring
Most patients are able to be off prescription pain medication in 2-3 days. Facial rejuvenation surgery recovery is surprisingly pain-free and patients generally more have a sensation of numbness rather than pain. This is temporary and will resolve with time.
Mild bruising and swelling are also relatively common and expected, but will resolve over the first 7-10 days. You may be able to return to work after 1-2 weeks. Patients will continue to see improvements in their appearance over the course of 4-12 weeks. Here are some tips for a more steady recovery:
Avoid getting your face wet until you are fully healed.
Get plenty of rest and eat a balanced diet. Do not drink or smoke in order for you to heal as quickly as possible.
For the first 2 weeks, sleep with your head elevated with pillows.
Do not perform any strenuous activity for the first few weeks, so as to not stress your facial muscles.
Do not take any medication unless prescribed by our surgeon. Aspirin, for instance, may delay the healing.
Do not apply makeup until after 2-3 weeks.
Keep your face away from the sunlight. Exposure to direct sunlight may worsen the scarring that facelift leaves.
Usually, final results are evident at three months and subtle refinements continue to six months after surgery. Scars are well hidden and can tolerate a little concealing make-up at seven days. Most scars are barely noticeable by eight weeks, but traditional teaching is that scars are not fully "mature" until one year.
Your New Look After Facelift
Facelift is one of the best plastic surgical procedures to restore a youthful appearance. It is designed to give you a more enhanced and rejuvenated face. If successful, it can turn back time and give you a more attractive, firmer, smoother facial contour. While it cannot fully stop time and aging, the results of a facelift procedure last for more than a decade.
Request Your Consultation
To learn more, you can schedule an appointment online or you can call 858-638-9800
9:13 AM