San Diego Board-Certified Plastic Surgeon
Dr. Vincent P. Marin, is a native of San Diego and graduate of the University of San Diego High School (now Cathedral Catholic High School).  Dr. Marin was afforded a number of exceptional educational opportunities. Dr. Marin pursued his higher education on the east coast where he graduated with honors from Harvard University in Cambridge, MA and subsequently earned his medical degree from the prestigious Columbia University College of Physicians and Surgeons in New York, NY. During his extensive surgical training, he served as Chief Resident of the Baylor College of Medicine Division of Plastic Surgery at the world-renowned Texas Medical Center. A Diplomate of the American Board of Plastic Surgery, Dr. Marin is among the academic elite in his specialty achieving two Ivy League degrees.
"I always knew I would be a surgeon. Plastic Surgery attracted me because it's one of the few specialties that is as intriguing as it is complex. A heightened level of skill is required to be a great plastic surgeon. When you consider your final results are impossible to hide, doing it well becomes the ultimate challenge. Cosmetic enhancement offers a certain degree of artistic freedom and interpretation. And that makes my profession one of the most satisfying I can imagine."
– Dr. Marin
Dr. Marin specializes in procedures of the face, nose, breast and body. He recently served as the Director of Cosmetic Surgery and Skin Care at the Gunter Center for Aesthetics and Cosmetic Surgery in Dallas. Dr. Marin has extensive experience with secondary (revision) nasal surgery, one of the most challenging operations in the field of plastic surgery.

"While attending Harvard undergraduate and Columbia School of Medicine, I knew that it was truly a privilege to have the opportunity to receive this type of education.  I was provided with once in a lifetime chances to work and train with some of the most accomplished minds in the world.  What I came to realize is that my current patients benefit greatly from the knowledge and experience I gained from an exceptional education.  Every time I meet with a patient, I view it as a learning experience for both of us.  I want my patients to understand as much as they can about the procedure so they can truly make an informed decision.  However, cosmetic surgery is so much more than just the technical steps of the surgery.  With every patient, I want to understand their motivations, fears, and specific goals for their surgery.  My hope is when a patient leaves my office after a consultation, they feel armed with the knowledge they need to make a decision that is right for them.  As for me, I learn something new from every patient that I meet. That is truly one of the greatest joys of my job."
-Dr. Marin
Approach to the Consultation
Dr. Marin feels that a productive consultation is one of the most important steps in the process of achieving your cosmetic goals. He enjoys talking with patients who have done their research and understand their procedures, but maintains that brochures, videos and the Internet tend to over-generalize procedures that ultimately must be tailored specifically to the individual. Dr. Marin sees his primary role as both educating and guiding his patients through the number of cosmetic enhancement procedures available, and interpreting the information in a personal manner for EVERY patient. Patients must feel like they can first establish a high degree of trust with and respect for their surgeon.

"There are three things I want every patient to know; first, that whatever we do will be safe. I am not a gimmick surgeon and refuse to cut corners. I believe in real results that will last. Second, my intention is that you never feel as though you are on an assembly line. It's impossible to connect with a patient when either of us are rushed. I will take as much time as necessary to listen and incorporate your aesthetic goals into our treatment plan. And third, the more informed I help to make you about your cosmetic surgical options; the happier you will be as a partner in the process."
-Dr. Marin
Education and Training
Education
Harvard University, BA
Columbia University College of Physicians and Surgeons, MD
Training
Internship General Surgery, Baylor College of Medicine
Plastic Surgery Residency, Baylor College of Medicine
Chief Resident Plastic Surgery, Baylor College of Medicine
Memberships
American Society of Plastic Surgeons
American Society for Aesthetic Plastic Surgery
California Society of Plastic Surgeons
San Diego Society of Plastics Surgeons
Affiliations
Former Clinical Instructor, UT Southwestern at Dallas, Department of Plastic Surgery
Scripps Memorial Hospital, La Jolla, medical staff
Scripps Memorial Hospital, Encinitas, medical staff
Awards & Recognitions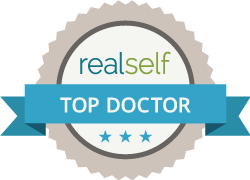 RealSelf "Top Doctor"
It is a highly regarded and internationally recognized status that is awarded to surgeons who have made a number of remarkable contributions to the digital community. Click here to read the full blog post!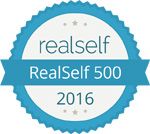 Real Self 500 2016
Practitioners awarded the Annual RealSelf 500 list are recognized for providing invaluable insight and expertise online.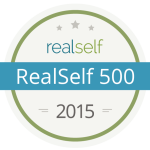 Real Self 500 2015
Practitioners awarded the Annual RealSelf 500 list are recognized for providing invaluable insight and expertise online.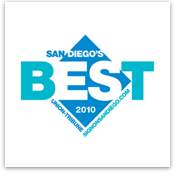 San Diego's Best
Nominated for the "2010 Best Cosmetic Surgeon in San Diego" by the readers of the San Diego Union Tribune.
Curriculum Vitae
Learn more about Dr. Marin's extensive training and experience in his Curriculum Vitae.
Request Your Consultation
To learn more, you can schedule an appointment online or you can call 858-638-9800.
7:39 AM