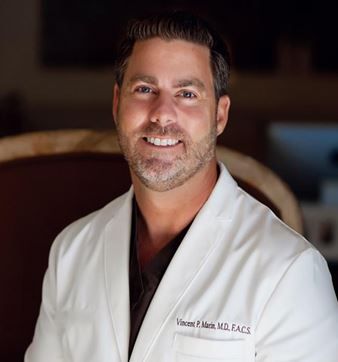 View Curriculum Vitae
"I always knew I would be a surgeon. Plastic Surgery attracted me because it's one of the few specialties that is as intriguing as it is complex. A heightened level of skill is required to be a great plastic surgeon. When you consider your final results are impossible to hide, doing it well becomes the ultimate challenge. Cosmetic enhancement offers a certain degree of artistic freedom and interpretation. And that makes my profession one of the most satisfying I can imagine."
San Diego Plastic Surgeon
Dr. Vincent Marin is a native of San Diego, California. After having spent his years as an undergraduate at Harvard University, he earned his medical degree at the Columbia University College of Physicians and Surgeons. He then traveled across the country to learn from many of the medical field's most esteemed minds. Having witnessed the way surgery can significantly improve both the body and mind from the physical ailment and aesthetic issues, Dr. Marin was inspired to follow a career in plastic surgery.
Dr. Vincent Marin has served as a Chief Resident in the Baylor College of Medicine's Division of Plastic Surgery, at the world-renowned Texas Medical Center. A Diplomate of the American Board of Plastic Surgery, he is among the academic elite in his specialty who has received degrees in two separate Ivy League universities.
As a board-certified plastic surgeon by the American Board of Plastic Surgery, Dr. Vincent Marin specializes in procedures of the body, breast, face, and nose. His extensive experience with secondary rhinoplasty and breast augmentation revision surgery has made him become an authority in two of the most challenging operations in plastic surgery.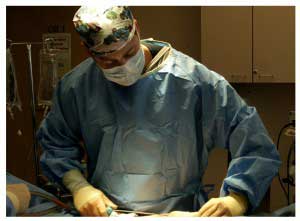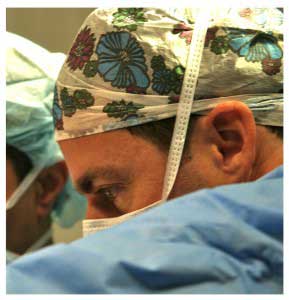 Over the last few years, Dr. Marin has been the focus of several highly-viewed television appearances on Fox5 San Diego's morning show. He has used this opportunity to impart his understanding of plastic surgery to thousands across the city and beyond, thereby changing the common misconceptions of the field.
Dr. Vincent Marin's Plastic Surgery Practice in La Jolla
Marin Aesthetics hold a comfortable and state-of-the-art facility where patients are greeted by a welcoming staff who are ready to guide them through each step of their journey. The office opened its doors in 2007 and continues to provide countless patients in San Diego and beyond with safe and highly satisfying cosmetic and reconstructive results.
At Marin Aesthetics, Dr. Vincent Marin approaches each and every patient by reflecting on the beauty within. This begins with a productive consultation that will serve as the first step in achieving a patient's cosmetic goals. Understanding that patients often come in with a generalized understanding of plastic surgery, Dr. Marin educates and guides his patients through the number of cosmetic enhancement procedures available. He interprets the information in a personal manner for every patient, ensuring a high degree of trust is established. In addition, patients outside of San Diego can also schedule a virtual consultation with Dr. Marin.
Our office is located along Genesee Avenue, inside the H.M. Poole Building at the prestigious Scripps Memorial Hospital. Because of San Diego's year-long sunny forecasts, Marin Aesthetics has become a popular choice for patients outside the state of California. Out of town patients often spend about a week and a half in the city and stay just a stone's throw away from the best hotels and attractions San Diego has to offer.
Awards & Recognitions

La Jolla Best
Awarded as the 2018 Best of La Jolla Awards in Plastic Surgery. The distinction acknowledges the best businesses in the community.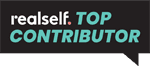 RealSelf Top Contributors
It is an award given to an exclusive group of doctors that continue to dedicate their time to answering user questions. These surgeons are open about their level of service and urge patients to post honest reviews and ratings.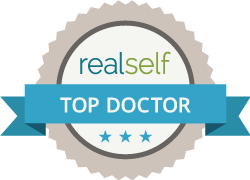 RealSelf "Top Doctor"
It is a highly regarded and internationally recognized status that is awarded to surgeons who have made a number of remarkable contributions to the digital community. Click here to read the full blog post!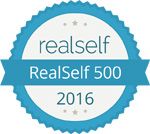 Real Self 500 2016
Practitioners awarded the Annual RealSelf 500 list are recognized for providing invaluable insight and expertise online.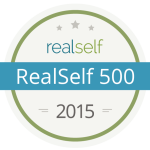 Real Self 500 2015
Practitioners awarded the Annual RealSelf 500 list are recognized for providing invaluable insight and expertise online.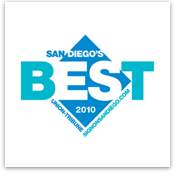 San Diego's Best
Nominated for the "2010 Best Cosmetic Surgeon in San Diego" by the readers of the San Diego Union-Tribune.
Magazines & TV Features
A brief look through the various print and television appearances Dr. Vincent Marin has made over the years. Since 2011, Dr. Marin has become a regular fixture on the Fox5 San Diego morning program.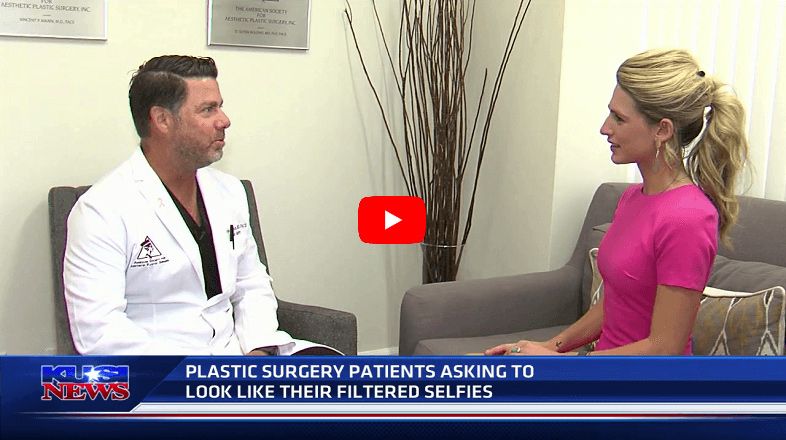 Publication
Dr. Vincent Marin has served as a primary and contributing author for a number of text books, periodicals, and publications. In addition, he has provided comprehensive chapters in books often cited by peers and medical students across the country.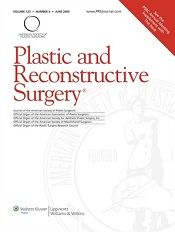 Plastic and Reconstructive Surgery
Lower Lateral Turnover Flap in Open Rhinoplasty

Janis JE, Trussler A, Ghavami A, Marin VP, Rohrich R,
Gunter JP
Jun 123(6): 1830-¬41, 2009

Harvesting Rib Cartilage Grafts for Secondary Rhinoplasty

Marin VP, Landecker A, Gunter JP
Apr 121(4): 1442-¬8, 2008

Serum Cotinine and Wound Complications in Head and Neck
Reconstruction

Marin VP, Landecker A, Gunter JP
Apr 121(4): 1442¬‐8, 2008

Serum Cotinine and Wound Complications in Head and Neck Reconstruction

Marin VP, Pytynia KB, Langstein HN, Dahlstrom KR, Wei O, Sturgis EM
Feb 121(2): 451¬‐7, 2008

Palatal distraction in a Canine Cleft Palate Model

Ascherman JA, Marin VP, Rogers L, Prisant N
Apr (Pt. 2) 105: 1687¬‐94, 2000

Cranial Reossification with Absorbable Plates

Ascherman JA, Knowles S, Marin VP, Prisant N, Hu G, Chiu DTW
Mar 107: 763¬‐8, 2001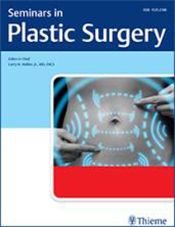 Seminars in Plastic Surgery
Dorsal Augmentation with Autogenous Rib Cartilage

Gunter JP, Cochran CS, Marin VP
May Vol. 22: 74-¬89, 2008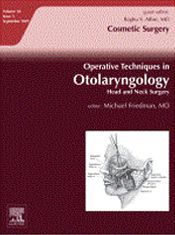 Operative Techniques in Otolaryngology
A Systematic Approach to Open Rhinoplasty

Cochran CS, Marin VP
Sept 18 (3): 166‐71, 2007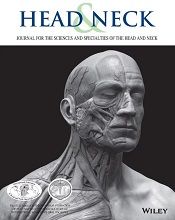 Head & Neck
Isolated Cervical Esophageal Reconstruction for Rare Esophageal Tumors

Marin VP, Yu P, Weber RS
Jul 28(9): 856-60, 2006
Request Your Consultation
To learn more, you can schedule an appointment online or you can call 858-638-9800.