Breast augmentation is a great operation to enhance, reshape, and volumize a woman's breast tissue. Typically, saline or different silicone implants are placed beneath or over the chest muscle (pectoralis major) through many varying incision options.
This procedure can seem simple, but several different issues must be considered to achieve the best and longest-lasting result. Of note, the FDA did not approve silicone breast implants for patients under 22 years of age.
Breast Augmentation for Teenagers
For teenagers who are considering breast augmentation, several issues must be considered. Most surgeons will not perform a breast augmentation on patients who are under the age of 18. There are exceptions, but frequently these are related to congenital abnormalities such as severe breast asymmetry, congenital absence of a breast, or Poland's syndrome.
It is vital to ensure that a patient is fully developed before proceeding with breast augmentation surgery. If a teen has not seen a cessation of breast growth, then it is possible that a less than ideal implant may be chosen, resulting in a poor aesthetic outcome.
With that being said, there are several considerations that one must take into account when choosing to undergo breast augmentation surgery.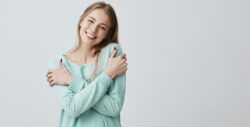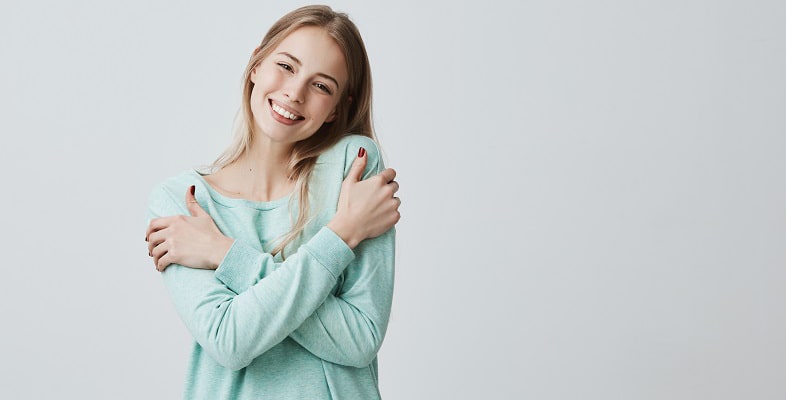 Dr. Marin's Advice to Young Women Considering Breast Implants
Read Dr. Marin's advice to young women who are thinking of getting breast implants. He also debunked a few misconceptions about breast augmentation.
Check out the article here >
Factors to Consider Before Breast Augmentation
Finding a Skilled Board-Certified Plastic Surgeon
This can be complicated in today's market because many non-plastic surgeon doctors claim to be certified in "cosmetic surgery." This is very deceiving to the public as some of these doctors attend a weekend course to learn surgeries that plastic surgeons study for six years. Thus, it is crucial to ensure your doctor is certified in plastic surgery.
Also, teens should discuss the "off-label" use of silicone gel breast implants in their surgery with their doctor. Although saline is less expensive, silicone implants deliver superior results with a more natural appearance, feel, and less visible rippling.
Since the FDA only approved those implants for patients 22 years of age or older, this should be a detailed discussion with your surgeon. However, younger patients can receive silicone implants in the proper scenario.
The Risks Associated with the Procedure
It is also essential to understand the risks associated with the procedure and that a patient will likely need to have additional surgeries in the future.
Starting with a breast augmentation in one's late teens means replacing the implant in the future is likely. Although breast implants are warrantied for life, they are likely to need replacement or some adjustments over time. No medical devices last forever.
Patients also need to understand that this does not stop your body from aging or face issues associated with pregnancy and breastfeeding. These events will affect all patients with or without implants.
The Size of your Implants
Teens must consider that they will likely have implants for many years and should attempt to make wise decisions based upon not just what their goals are today, but where they might be in years to come.
Large implants can have harmful effects on the breast tissue, skin, and chest wall that may be permanent. Thus, these – like all decisions – have consequences. Your surgeon should help guide your decision process to make the best choice for an individual patient.
Finals Words
With all of these considerations, breast augmentation is an excellent operation for the right individual in the right hands.
Patients of all ages should do their research and ensure that their doctor is skilled in breast surgery and certified by the American Board of Plastic Surgery. There is no other equivalent or alternative.
Also, patients should understand that breast implants are not lifetime devices, and today's decisions can impact the need for surgery in the future. This should be a well thought out decision under the guidance of your surgeon and with the support of your family.
*The content in this blog is developed to spread the awareness towards plastic surgery. Our blog is not intended to serve as a replacement for an actual in-office consultation with Dr. Marin. As such, the information within this blog reflects the unique cases of our individual patients.